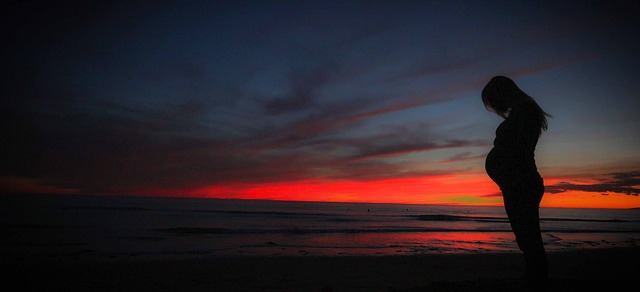 Having children changes everything, including how you travel. After starting a family, it may be years before you can enjoy a romantic getaway again. For this reason, many people choose to see the world while still pregnant. Pregnancy affects every woman differently, but you can travel without much trouble, so long as you take a few extra steps and do a bit more planning.
Start with your travel itinerary. If traveling by car, you need to add time to your trip to account for extra bathroom stops. It's also a good idea to pack more snacks than you normally would and bring along some pillows help you stay comfortable. Air travel will often present a bigger challenge. Before you book your flight, you should look up the airline's regulations on flying while pregnant. Although the traditional cut-off date is 36 weeks, numerous companies have earlier restrictions. Opt for an aisle seat, as you'll want to get up to walk around and use the bathroom frequently.
Have fun on your trip, but keep safety in mind. It's important to plan a pre-trip visit to your personal physician for advice on traveling. While at the doctor's office, ask for a note that lists your due date and get prescriptions for anti-nausea medicine and antibiotics in case of a medical emergency. Stick to countries with good medical infrastructure, but don't be afraid to enjoy what you usually would as long as you take your condition into account. Because pregnancy often increases one's sensitivity to the sun, be sure to bring a high-SPF sunblock. Hydration is equally important, so drink plenty of bottled water daily while avoiding the untreated water and uncooked foods when abroad.