Direct access to the beach, a dreamy infinity pool, a complete spa & wellness center, ocean views in every guest room, and a lot more. That's what choosing the Grand Park Royal Puerto Vallarta means to your best vacation yet. Come and check it out!
THE RESORT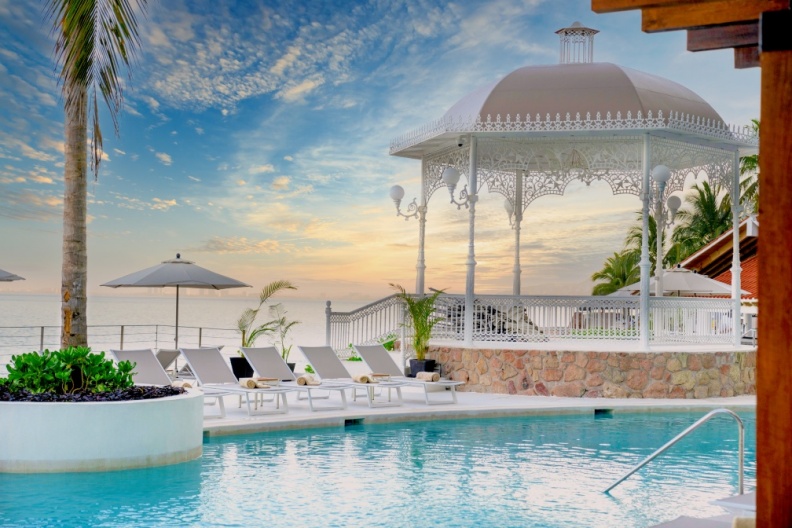 The Grand Park Royal Puerto Vallarta puts you in the very best location on the world famous Banderas Bay. Just off the Carretera a Barra de Navidad (that's right, just off the Christmas Coast Highway), at Km. 8.5, in the South Resorts District. Luxurious and then some, it's the perfect setting to really live the vacation experience of a lifetime and take in the best views of the entire region.
And don't forget: it's all first class from the International Airport at Puerto Vallarta so you're guaranteed a transfer of the same fantastic landscapes and seascapes.  How do I get there?
UNBELIEVABLE COMFORT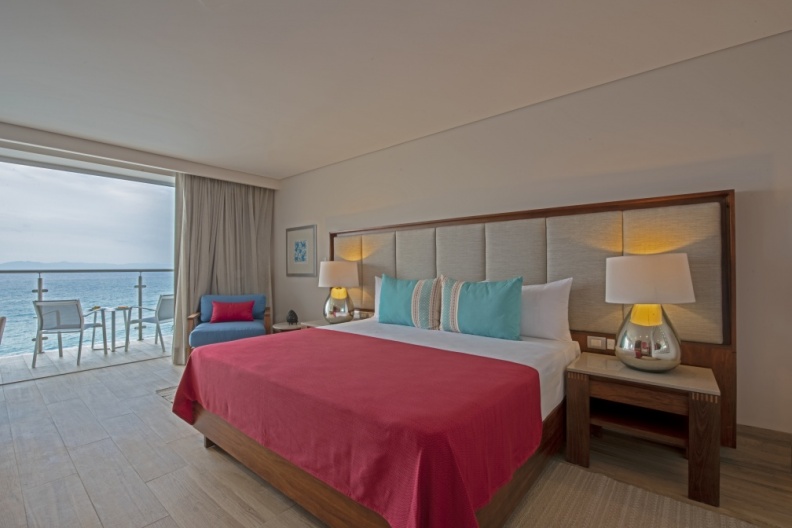 Every travel plan is going to take its own shape, the Grand has guest rooms for every vacation style from Couple's Getaway to Family Reunion. Check this out:
The Junior Suite: a single guest room with two double beds and two single sofas.
The Ambassador: Two private bedrooms (one with two double beds and one with one king) plus a single sofa bed.
The Royal: One unit with living room, two private bedrooms (one with two double beds and one king) plus one pull-down Murphy bed.
The resort's comprehensive all-inclusive plan means you enjoy freshly prepared meals, drinks, and all-day refreshments for the length of your stay. No changing money, no carrying cash, and no headaches.
SECURITY
Leave your worries behind! The Royal Holiday Vacation Club and the Park Royal Hotels & Resorts guarantee an ongoing commitment to guest safety, security, and all-over wellness.
The Safe Guest Program is recognized for thoroughness, and certified by Cristal International Standards. Your entire stay is covered by procedures that guarantee quality, hygiene, and cleanliness. You can find out more about how your loved ones, and all resort guests are looked after, here.
Are you ready for everything the Grand Park Royal Puerto Vallarta has in store? Get just a glimpse of what's going to be the Beach Resort for your next adventure:
Share your vacation experiences and don't forget to follow back on your social networks! Facebook – Instagram.
Book through the web site, www.royal-holiday.com and get more vacation of your Royal Holiday membership.