Both are fabulous cities to visit. While Boston is more compact and has a longer history with a more European feel, Chicago has impressive architecture and more openly friendly people. Both have great food and arts and sports. Either way they are both great choices for an unforgettable holiday visit.

5 Chicago Top Attractions
1.

Grant Park

319 acres located in Chicago's central business district, the park includes the Art Institute, the Field Museum of Natural History, Shedd Aquarium, the Adler Planetarium; the park includes the museum campus, a 1995 transformation of paved areas into beautiful contiguous green space. Grant Park's centerpiece is the Clarence Buckingham Memorial Fountain, built in 1927 to provide a monumental focal point while protecting the park's breathtaking lakefront views. The park also contains baseball diamonds; tennis courts and hosts some the city's largest food and music festivals.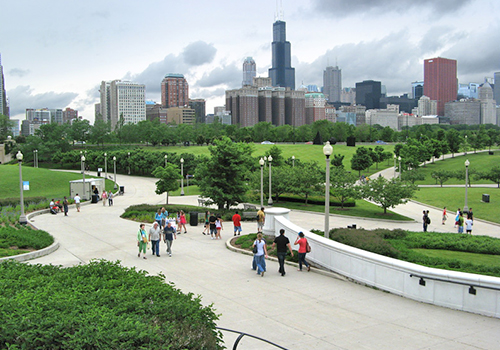 2.

The Art Institute of Chicago

Located in Chicago's Grant Park, it features a collection of Impressionist and Post-Impressionist art, American art, Old Masters, Asian, Islamic, Ancient and Egyptian art; modern and contemporary art as well as architecture and industrial graphic design. In addition it houses the Ryerson & Burnham Libraries.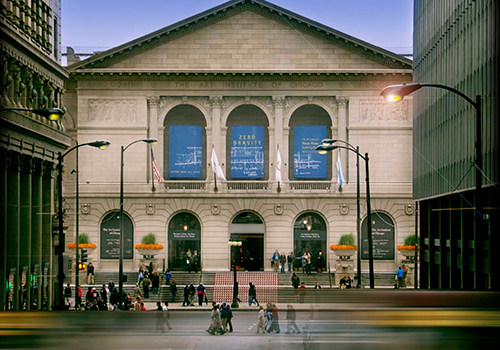 3.

The Magnificent Mile

The great Chicago shopping experience begins at The Magnificent Mile. Get ready for an abundance and variety of boutiques and stores. The shops are as diverse as the goods they sell, with chic designer studios, intimate specialty retail shops, iconic department stores, lavish luxury boutiques and trendy favorites. The Mag Mile is also notable for its three shopping centers: Water Tower Place, The Shops at North Bridge and the 900 North Michigan Shops. Each spans multiple floors and city blocks with upscale apparel shops, restaurants, and museums.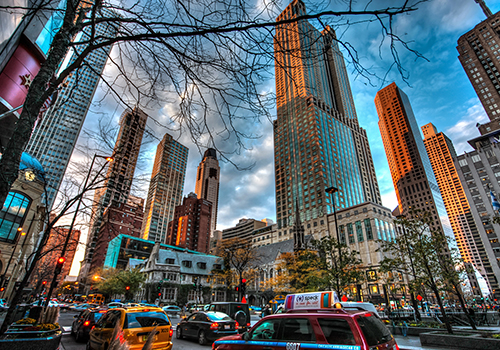 4.

Millenium Park

Millennium Park is Chicago's premier green space. Located in downtown Chicago on Michigan Avenue between Randolph and Monroe Streets, the 24.5-acre park is an unprecedented center for world-class art, music, architecture and landscape design. Experience everything from interactive public art and ice-skating to al fresco dining and free classical music presentations by the Grant Park Orchestra and Chorus. Among the park's prominent features is the dazzling Jay Pritzker Pavilion, the most sophisticated outdoor concert venue of its kind.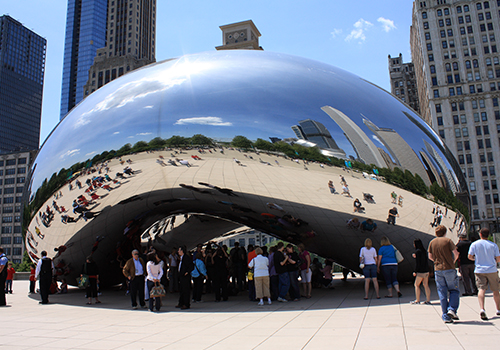 5.

The Chicago Architecture Foundation

The Chicago Architecture Foundation offers approximately 85 different tours of Chicago, many of which include historic and modern buildings; tours of parks such as the Millennium, Maggie Daley and the Chicago Pedway parks. During the summer months, CAF offers tours of various neighborhoods throughout Chicago in addition to downtown tours. The most popular tour is the River Cruise aboard Chicago's First Lady Cruises – with departures April to November every year. Informes.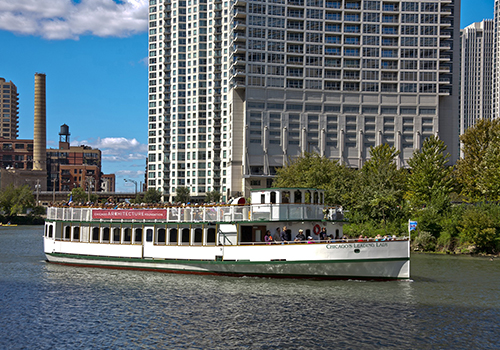 5 Boston Top Attractions
1.

Freedom Trail Boston

Discover Boston by walking the Freedom Trail, a 2.5-mile, redlined route that leads you to 16 historically significant sites — each one an authentic treasure. Explore museums and meetinghouses, churches, and burying grounds. Learn about the brave people who shaped our nation. Discover the rich history of the American Revolution, as it began in Boston, where every step tells a story. While most of the sites are free or suggest donations, the Old South Meeting House, the Old State House, and the Paul Revere House charge admission.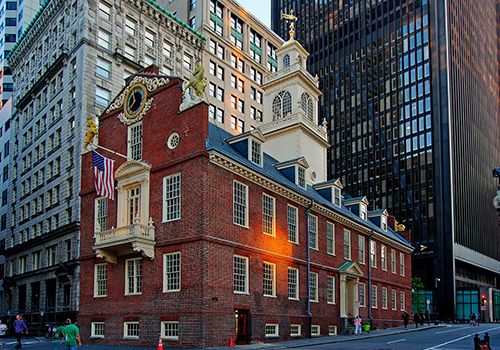 2.

Back Bay

Once a stagnant pool of water behind the Public Garden, Back Bay holds some of the most exclusive real estate in Boston. The best way to explore the Back Bay is to start at the Public Garden and walk up Newbury St. Often called "the Rodeo Drive of the East." Left off Mass Ave is Boylston Street, a vibrant avenue that has many bars and restaurants on the one side, and many popular Boston attractions such as the Prudential Center, Copley Square, and Hynes Convention Center on the other.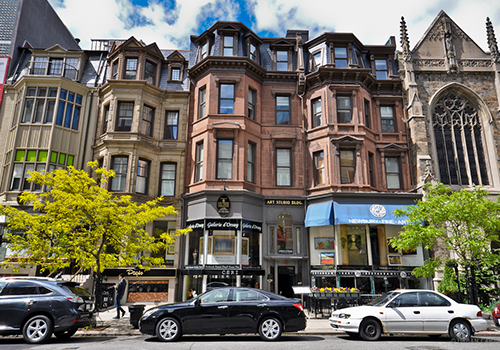 3.

Harvard University

Take a stroll around America's oldest university. It may be cool, but Cambridge is all about squares. The best known is Harvard Square; it's a people-watcher's paradise, as the bustle of bookish Harvard students, MO-hawked punks, camera-toting tourists, buskers and harried businesspeople creates a diverse and colorful street scene. The university boasts panoply of sights, monuments and eye-popping architecture. Pop into Memorial Church for some perspective on the school's history, or visit one of the small, excellent museums, such as the Peabody Museum of archaeology or the Sackler Museum, then be thankful that nothing you saw will be on a test.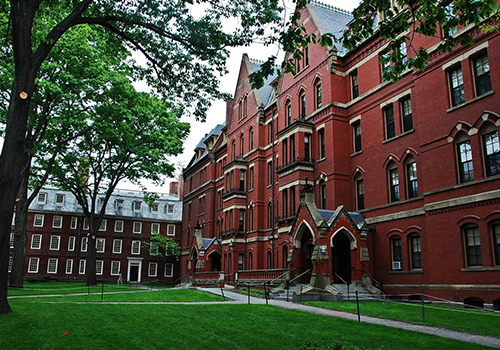 4.

New England Cuisine

The New England region, comprised by the states of Connecticut, Massachusetts, Vermont, Rhode Island, New Hampshire and Maine, is an that area has a long and storied history of culture and cuisine.  From the first pilgrims who landed at Plymouth Rock in 1620, settlers began to adapt recipes from their homeland to the new ingredients found on the lands they settled, to create a uniquely American gastronomy. New England cuisine has a large emphasis on seafood and dairy products. Its best-known dishes are New England clam chowder, fish and chips (usually with cod or scrod), baked beans, lobsters, and steamed and fried clams; corn meal griddle pancakes or Johnnycakes; cheddar cheese and ice cream. You wont go hungry here.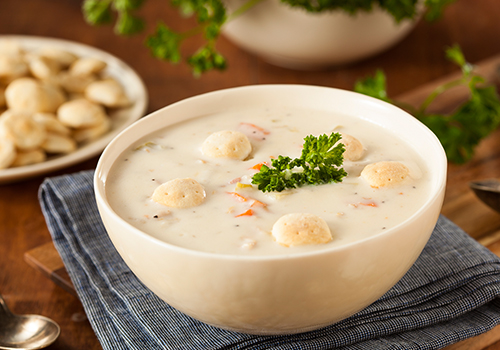 5.

Visitar Fenway Park

From April to September you can watch the Red Sox play at Fenway Park, the nation's oldest and most storied ballpark. Since 1912, it has been the home of the Boston Red Sox, the city's Major League Baseball (MLB) franchise. The best way to see Fenway Park is to take a tour of the stadium and enjoy some ice-cold beer and pretzels at Cask'n Flagon. Oliver's Nightclub is a part of the Cask building and has hosted live music artists such as Bruce Springsteen, and many local and national acts.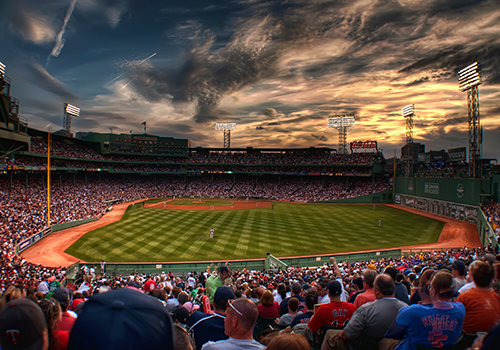 Make the most of your
Royal Holiday

membership by planning a visit to Boston and Chicago. There's a lot to do and see in these legendary towns.

Cheers!