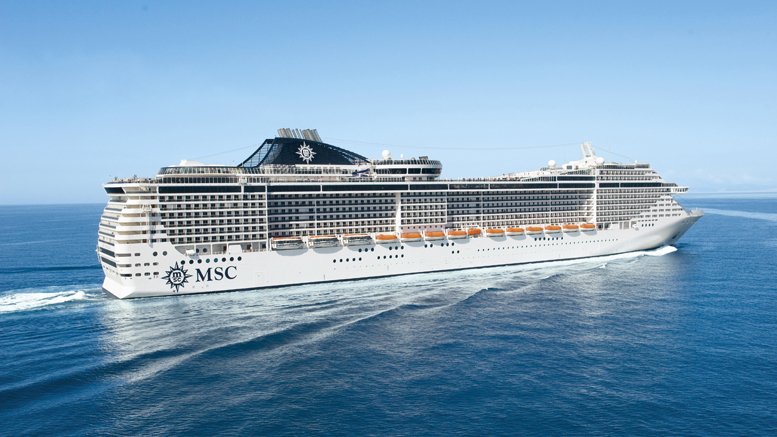 One of the greatest pleasures of traveling on a cruise ship is the vastness of the sea and the chance to visit multiple – and very different – locations all in one trip. But any cruise veteran will tell you, the atmosphere and the service from the crew on board will still make all the difference. What if you could have all of that, but charged with the traditional warmth and charm of Italy?
The Mediterranean Shipping Company is the only 100% Italian-Owned and Operated cruise line – and the moment you board you'll see the difference.
MSC has a presence in 45 countries and sails 168 different itineraries and into no less than 180 different ports. Easily the busiest cruise line in Europe, MSC sails well beyond the Mediterranean basin.
MSC is also world-famous for maintaining a super-modern fleet with loads of classic features. Ships are fitted with marble, Swarovski crystal, and lavish walnut and even onyx. That's all intended to highlight the sense of design for which Italians are already world-famous. Anything less might be considered, well, un-Italian.
For kids, MSC Cruises ships take off with just as much fun and adventure as for anyone else. As a family company MSC pays extra attention to kids of all ages. Organized activities and licensed supervision is available for anyone from ages three to 17 and that's at no extra cost, any time of day, and all day if you want.
Only Mexico, France and China come close to competing with Italy when it comes to food. And being Italian means serving up culinary highlights that no other cruise line can match. Royal Holiday travelers revel in things as simple as bread, pasta and tomato sauce, but of course there are lots of wines to choose from and the gelato is unmatched on the sea. Japanese, Tex-Mex and Chinese foods are well represented and options can vary depending on where you're sailing to. Hands down, MSC offers some of the most spectacular food onboard any ship sailing anywhere.
Onboard entertainment? MSC is no slouch. Every passengers thrill to a different show and these are usually presented in two shifts so everyone fits in. Original Broadway shows, at no extra cost, are just part of the fun. Reservations are necessary but tickets are free and that's just the beginning.
There are also casinos, discos, internet access, a library, a Formula 1 racing simulator, (just for kids, right?) plus a 4D cinema, duty-free shopping, and a water park with an indoor swimming pool. Outside of course there are waterfalls, and it's just a short walk to the beauty salon, wellness spa, fitness centers and yoga classes. There are also tennis courts, a basketball court, running track and everything to keep you active and fit.
As unforgettable as Italy, the MSC Cruise of a lifetime can be part of your Royal Holiday. Members book cruise departing from Venice, Genoa and a few places closer to home. The Royal Holiday Cruise Team works very hard to find the cruise that's just perfect for you, no matter what criteria you're counting on meeting. If your standards are very high, MSC may be the perfect choice.