This favored destination is much more than just beaches. Here are 5 different activities you can engage in. Try something different!
Golf
Golfing in Cancun is more than a manicured green. Imagine a backdrop of verdant jungles, ancient Mayan ruins, breathtaking lagoons and the intense, azure Caribbean Sea; it's no wonder the courses in Cancun are among the most sought-after by golf enthusiasts. This destination boasts world-class golf courses stretching from the northern edge of the Yucatan Peninsula all the way down the coast to the beaches of Mexico's famed Riviera Maya.
Cancun is encircled with courses for all skill levels, and the best places to golf also feature excellent facilities .If you can manage to not be distracted by the spectacular view and focus on your game, most of the golf courses here can offer a challenge even for the best golfers.
More Information
Racing a Lamborghini in Cancun!
If you are up for an incredible Adrenaline Rush, at Exotic Rides Mexico in Cancún you can drive an exotic luxury car as fast as you can around a racetrack. Some of their available power horses include the Ferrari F430, Lamborghini Murciélago, Audi R8, and the Mercedes-Benz SLS AMG. Professional racecar drivers are available on site for short 15-minute classes. So next time you're in Cancún and need some adrenaline pumping through your veins, Exotic Rides Mexico will do it for you.
Location/Map: Cancún, Mexico
Company: Exotic Rides
Cost: $388 USD
Useful Notes: Prepare for one wild roller-coaster ride! They also offer drifting, strip racing, ride-alongs, and even full speed go-kart racing for only $23. If you just want to go fast, there is something for every budget.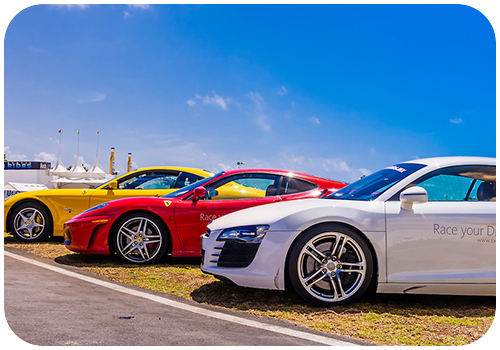 More Information
Go Karts
To experience true high-performance, another option are powerful Exotic Go Karts at Cancun Autódromo. You will not be disappointed with the high-performance 20hp karts. Capable of speeds approaching 45mph, all karts offer genuine thrills on an outdoor racetrack.
Includes:
• 15 minutes driving experience around the track
• Activity Insurance
• Drivers Helmet
• Government Taxes
Cost:
15-minutes Go Karts Driving Experience: $27 25 USD (p/person)
Additional 15-minute Periods: $23 $21 USD (p/person)
Guests of all ages can build teams and compete in a fun race in professional Go Karts. Activities are ideal for: Birthday Parties, Adult B-Day Bashes, Bachelor Parties, Special Occasions, Bar or Bat Mitzvahs, Groups, Corporate Events and Planning Team Building Exercises.
JOYÁ, Cirque du Soleil
JOYÀ is housed in a 600-seat theater custom built for Cirque du Soleil, with the venue drawing inspiration from the natural beauty of the surrounding Riviera Maya jungle. This all-new 70-minute Cirque du Soleil show engages you 5 senses in an intimate theater setting. Drawing on Mexico's history and heritage, JOYÀ tells the story of an alchemist and his granddaughter embarking on a transformative quest to uncover the secrets of life. Through their wonderfully disorienting journey they discover a hidden gem in the mangrove, passing along the poetry of love and life to future generations.
You can choose from watching the show only; show with dinner and champagne; or show and champagne package: This choice is ideal for those, especially couples and honeymooners, looking for a glamorous and romantic evening out, including a selection of savory bites.
Admission to the 70-minute JOYÀ show (according to your selected option)
Meeting point:
KM 48, Carretera Federal, Cancun-Playa del Carmen, Quintana Roo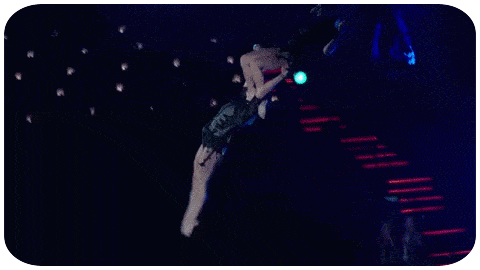 More Information
Sport-fishing
Cancun fishing is an experience no fisherman will want to miss. Because of the diverse eco-system there is a huge variety of fish to be found in the surrounding fishing sites. Just being on the dazzling blue water is unforgettable, but with the best fishing boats and crews in Cancun, prepare your self for a day of truly legendary sport fishing.
Deep-sea fishing
Luxury Cancun deep sea fishing expeditions are truly world-class in Cancun. Beautiful tournament-rigged fishing yachts will take you up to 40 miles offshore to troll Cancun's best fishing grounds for the thrilling pursuit of big game fish like marlin, sailfish, wahoo, mahi mahi and tuna. If you want the big fish in Cancun, it's deep-sea fishing you want to do.
Bottom fishing
Cancun bottom fishing is a great family activity because it is more interactive than deep-sea fishing. You drop lines straight down and deep (200 to 600 feet) in search of grouper, snapper, triggerfish and other types of reef fish.
Fly-fishing
Cancun has two major fly-fishing and light tackle fishing areas – the lagoons surrounding the Cancun Hotel Zone, and the unspoiled waters of Isla Blanca, legendary for its bone fishing. Expert English-speaking fishing guides can take you to the best spots near Cancun in high-quality 17′-18′ flat-bottom boat that can navigate even the shallowest water.
Combo tours
A very popular option with families and couples, our Cancun fishing and snorkeling combo tours give you a variety of activities.  You can deep sea fish or bottom fish and then when you decide to switch it up, we'll head for one of Cancun's beautiful snorkeling reefs where you can get a mermaids-eye view of life under the aquamarine waters of the Caribbean.
Shared fishing
For the individual Cancun fisherman on a budget, or those who want a more social atmosphere when fishing, we offer daily shared fishing trips for groups of up to 6 fishermen. You purchase an individual spot on one of our luxury sport fishing boats, and share the boat with up to a maximum of 5 other fishermen.
4 hours from $350 USD
For more information visit:
Cancun Sportfishing
Riviera Maya Fishing

Go Fishing Cozumel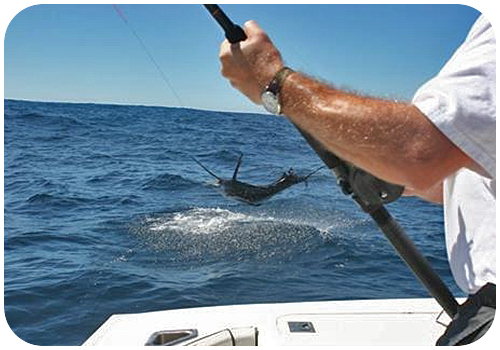 A Submarine Expedition
Get a glimpse at the world that exists beneath the surface of the Caribbean Sea when you join the Atlantis Submarine Tour. After taking a ferry to the Chankanaab nature park you'll board the Atlantis Submarine. From here you'll take a 40-minute journey along the western coast of Cozumel and look through individual windows at the bright and exotic creatures that make their home in these warm waters. The immersion time is about 45 minutes. At the end, you'll come back to the main land, enjoy free time to walk up and down Cozumel's main strip, and pick up some mementos of your adventure! An experienced guide heads this incredible submarine adventure making this Cozumel experience both informative and fun. Bring a camera, wear comfortable clothing; bring cash money for souvenirs, tips and to pay the Ecology tax (2 usd). Children must be 3 years old or older to take this tour.
Atlantis Submarine Expeditions:

Adults $105 USD

Kids $65 USD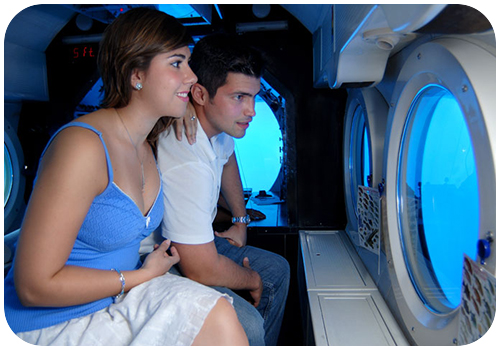 More Information
Cancun is a door to magical adventure activities and tours in the Mexican Caribbean. Discover the ultimate adventure with your Royal Holiday membership, which allows you to have a paradisiacal stay at the Grand Park Royal Cancún Caribe. We trust your next vacation will be an unforgettable one.