World-class accommodations in Mexico's most extravagant resort
Almost like having your own private beach, the lovely beachside Grand Park Royal Cancún Caribe hotel provides spectacular views of the Mexican Caribbean while you experience your dream vacation. Take advantage of your Royal Holiday membership by staying at the Royal Tower, an oasis of privacy and comfort with elegantly decorated rooms exclusively for adults.
Grand Park Royal Cancún Caribe is within walking distance of the heart of the Cancun hotel zone, golf courses, restaurants, entertainment and shopping malls.
Facilities and services
Wake up to a breathtaking Caribbean view from your private terrace or balcony in one of the spacious get rooms of the Royal Tower. Each ones is equipped with all the comforts for a grand stay.
Features:
• 409 ft2 rooms with a king size bed or 2 double beds
• Balcony or terrace with beach views
• Wide living room
• Full bathroom with Jacuzzi
• Direct access to the beach and to the Royal Tower Lounge
• Butler service
A fully equipped fitness center, spa and yoga studio, two dreamy swimming pools, and a beachfront that just won't quit, all combine to give you the Caribbean vacation of a lifetime.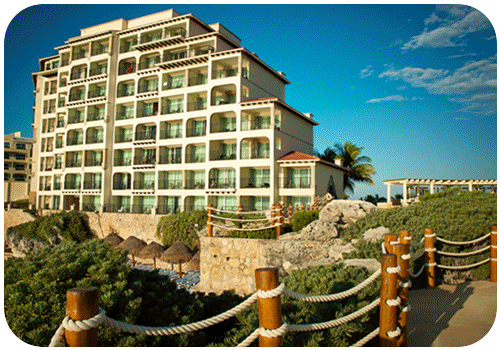 The All Inclusive Plan

Grand Park Royal Cancún Caribe offers a stress-free experience designed to delight the senses. The All-Inclusive plan includes unlimited meals in 4 outstanding restaurants; free beverages for kids' and adults in all lounges; a never ending In-Room Mini Bar, 24-hour room service and all day munchies such as pizza, Panini's, espresso, ice cream and more.

 Restaurants and bars
Savor a wide selection of culinary Mexican specialties and quality meat cuts, Oriental gastronomy or Italian food in any of the hotel's four restaurants. Buffet or À la Carte, you will be more than satisfied with the gastronomy our hotel as to offer. Did we forget to mention drinks? Sip on your favorite cocktail while you admire the beauty of Nichupté lagoon at the Ekinox lounge or at any of the swim-up bars.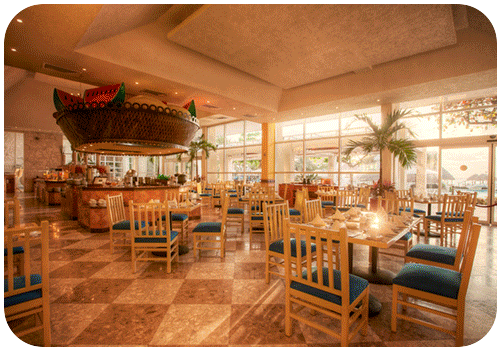 Recreational activities
Grand Park Royal Cancún Caribe provides a wide range of services* guaranteed to satisfy the needs and desires of the most discerning Guest. Reward yourself with a massage or a facial at the hotel Spa*.  Daily activities include:
• Non-motorized water sports
• Beach and pool volleyball
• Kids' beach & pool activities with super heroes, crafts and games
• The nearside Marina offers paddle boating, snorkeling, kayaking, windsurfing and more.
• Surfing
• Windsurfing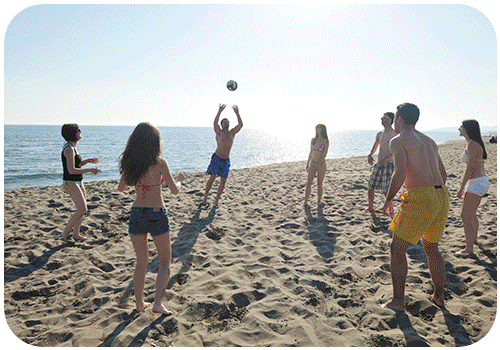 Reward yourself with a stay at the Grand Park Royal Cancún Caribe and experience the wonders of the Mexican Caribbean in an elegant unforgettable setting. Make the most of your Royal Holiday membership and enjoy life to the fullest in this Mexican Caribbean paradise.
*  Services with additional charge.