Royal Holiday Members are staying home with the family.
It's the best you can do to  strengthen bonds and make even the toughest confinement into one of unity. So, when you get out of the house again, it's going to be the ideal time for a holiday everyone can enjoy. A vacation for everyone in a place that's absolutely unforgettable. And for a family vacation, the only way to go is All-Inclusive. That way, even parents get a break. There's no changing money, no carrying a wallet, no hoping for dinner at a place you don't know. And there's no satisfying different generations with different options at different meals. A resort vacation that already includes everything lets you maximize time, value, and cost.
Park Royal Hotels & Resorts let you vacation knowing everything you eat, drink, and enjoy is included at one low cost. Every member of your family, even if you bring mom and dad, gets access to everything in the resort at no additional cost. In fact, daily activities – especially for kids and seniors – already part of the plan.
Park Royal resorts guarantee fun and top-of-the-line service because guests who come back every year demand it. And they do. You get everything you need to enjoy your stay, plus the security and confidence that go into a well-planned holiday. And you can do it all with complete freedom to branch out or go your own way whenever the urge hits you.
Plan your resort holiday today at the destination of your choice and see what a true vacation experience can give back to you.
A Caribbean island to explore and an awarding winning resort to come back to. Every moment at the Grand in Cozumel was carefully planned to give you the ultimate in libation, relaxation, and a Caribbean holiday as easy as the dream it inspires. Come back and you'll see.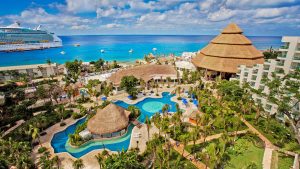 As spacious as the emerald sea lapping at its edge, the Grand in Vallarta is not like any Vallarta you remember. Carefully planned, and priced to reach those who luxury suits best, this is the all-inclusive experience that leaves nothing to the imagination.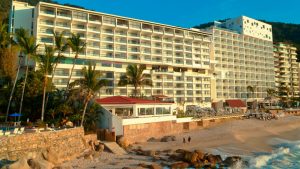 Cancun's legendary beach resort, the Park Royal has been returned to more times than other resort in the portfolio. The Kids' Club is all new, and the sky-high Ekinox lounge is too. Going on four generations of beach revelers takes some doing, but even the grandkids are happy to come back this year.

The world's favorite beach bay is not letting up this year. Security and privacy in a rugged, carefully detailed cliff-side resort mean you get everything, and perhaps Acapulco's most heart-breaking view. The city, the bay, the spa, and the resort holiday that leaves nothing to the imagination.

A sleepy surfer's village beneath a monumental resort: there's never been a better time to take off for an all-suite resort, a lazy beach club, and some of the most exotic and lush jungle in Oaxaca. Rediscover yourself in one of the world's eco-conscious vacation regions with everything included.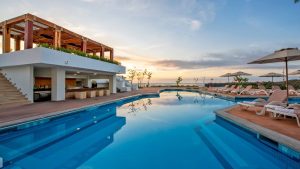 A Pacific-coast paradise and a resort just charming enough to make you want to stay. With everything already included, and plenty to choose from, it's among the most private and secure of beach resorts you'll find. And this year, it's decked out especially for all the people most important to you.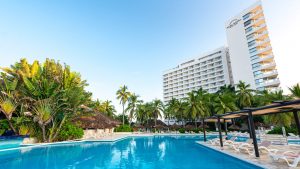 Your resort vacation options just keep getting better. Stay safe and we'll have things ready.