At Royal Holiday, we know that the excitement of a trip begins from the moment you choose your next destination. We prepared a list of details you should consider when planning your next adventure in Cancun.
MAKE YOURSELF AT HOME
Located on Kukulcán Blvd., across "La Isla" shopping mall, Park Royal Beach Cancún is the best hotel for your trip to this Mexican Caribbean beach.
It has been recently renovated so rest and relaxation are guaranteed in the comfortable rooms it offers; all fully equipped with double beds and great amenities.
We are very proud to mention that this year, this hotel got the Traveller's Choice 2020 Award by TripAdvisor.
ENJOY YOUR TIME HERE
The hotel has three swimming pools, a wading pool, water play areas for kids, Kids' Club, snack bar, three bars, three specialty restaurants (Frida, Andiamo, El Pescador), a buffet-style restaurant, gym, spa, boutique, the exclusive Ekinox Sky Bar and much more for you to enjoy and have the best of times!
Here you will find areas designed for all ages, so you won't need to leave at any time. If you do decide to explore outside, we recommend you check out these 5 places you can't miss in the Mexican Caribbean.
WE CARE ABOUT YOUR WELL-BEING
Like all Park Royal Hotels & Resorts, this hotel follows the hygiene and cleaning processes outlined in our SAFE GUEST PROGRAM; which ensures a safe stay for all our guests, members and staff.  Find out more.
TRAVEL SAFE
Inconveniences might happen during all trips; so it is important to travel with the guarantee that you will be protected. You can do this by adding TerraWind Global Protection travel assistance to your booking. Ask your Vacation Advisor about the details and prices when you book your trip and make sure you have the safest vacation.
COMPLEMENT YOUR TRIP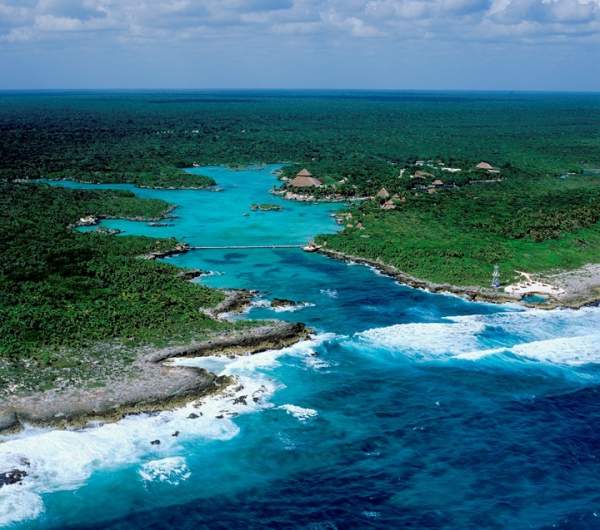 The Mexican Caribbean is full of places to visit and tourist attractions that you can't miss. Royal Travel will always be your best ally when planning your trips. Contact your agent and take advantage of the best rates for flights, tours, attractions, car rentals, transport and much more!
Are you ready for your next adventure in Cancun? Share your vacation experiences with us and don't forget to follow us on social media Facebook – Instagram.
Book on our website: www.royal-holiday.com and continue traveling with your Royal Holiday membership.