Stay in Park Royal Homestay Club Cala and fall in love with this beautiful and exotic destination and enjoy with  Royal Holiday the best 5 beaches of Puerto Rico. What are you waiting for? Come see everything that this paradise has for you!
FLAMENCO CULEBRA BEACH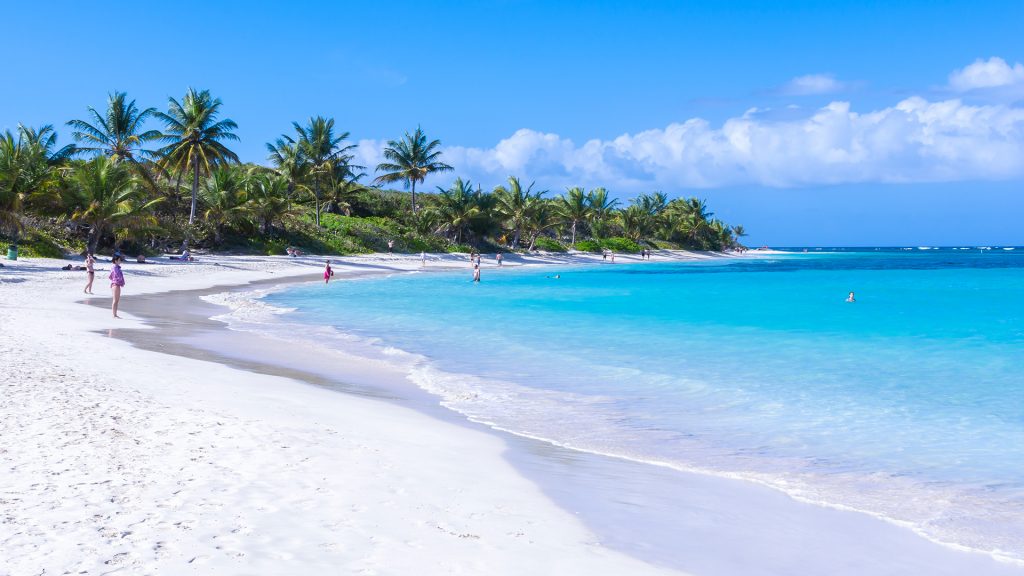 This beach is considered one of the best ones here in Puerto Rico and even one of the best ones worldwide. This is the ideal destination for snorkeling and scuba diving, the white sand, and crystalline water will allow you to see the beautiful natural coral reefs and all of the marine fauna. On top of this, you'll also see the beautiful scenery of the mountains and palm trees.
BOQUERON BEACH, CABO ROJO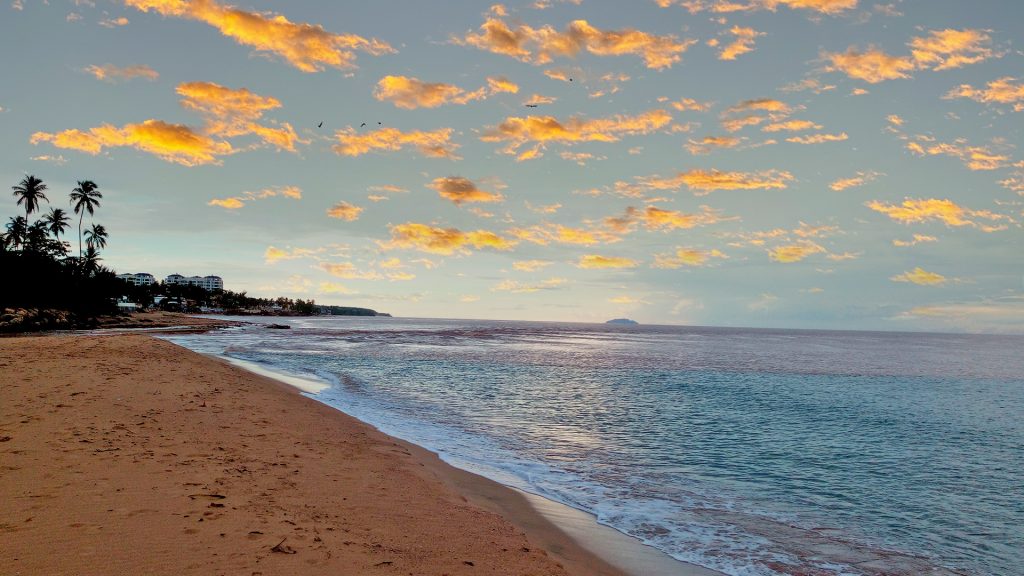 If you are looking for a fun and juvenile place, Boquerón beach at Cabo Rojo is the perfect place for you! This beach offers a wide variety of art festivals, extraordinary panoramic views and tons of restaurants near the beach. This beach is also one of the most visited places by the locals during the weekend.
LA MONSERRATE BEACH, LUIQUILLO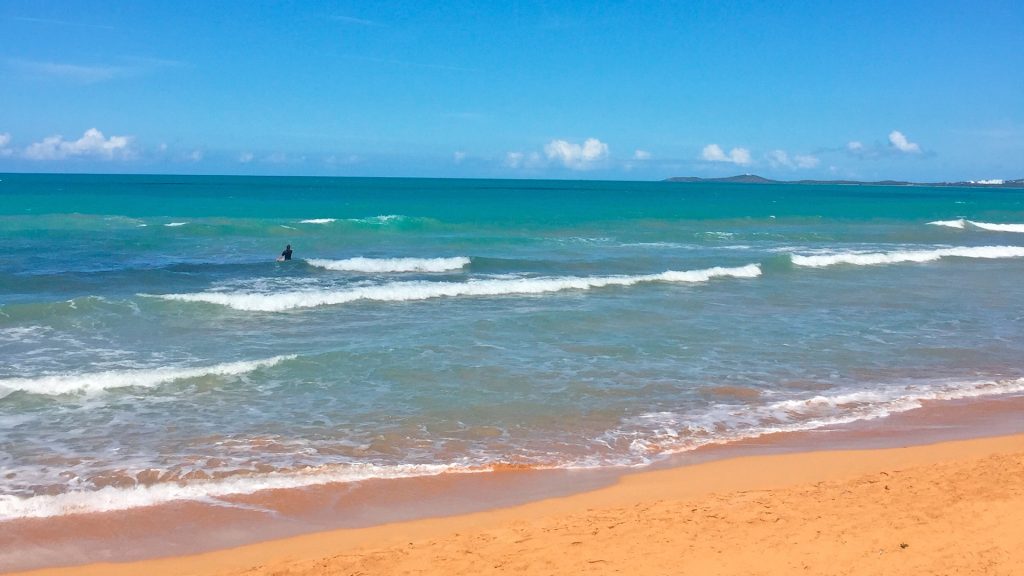 This beach counts with all the facilities that you might need to have a great day at the beach. The facilities include: showers, bathrooms, kiosks, parking lots, places to eat, camping zones and easy access for disabled visitors.
This beach is definitely considered one of the best ones in Puerto Rico, the beautiful coast in front of the clear sea is ideal for any water sports. It is also surrounded by the biggest forest in the nation, The Yunque.
SUN BAY BEACH, VIEQUES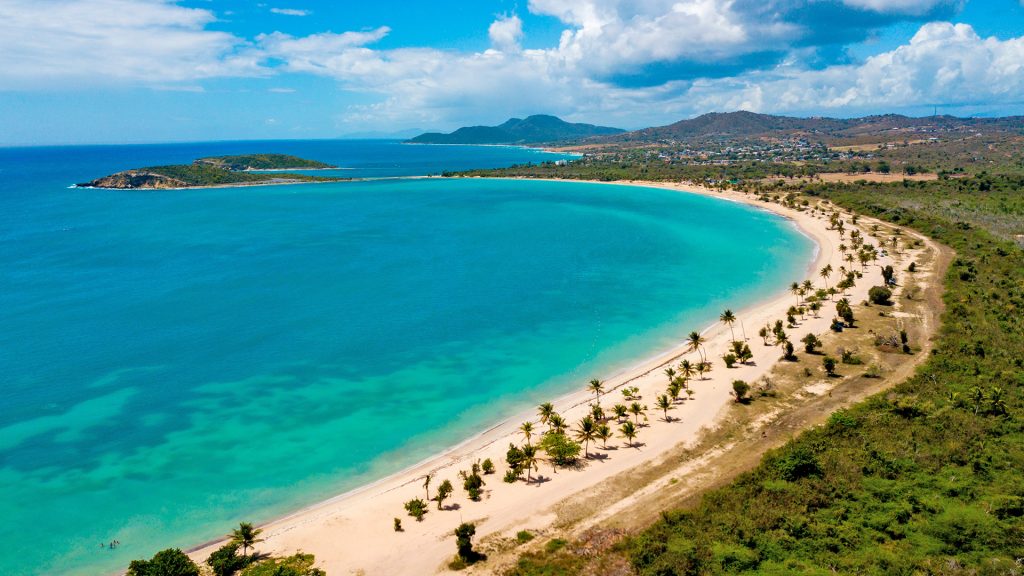 This beach is the entrance to the luminescent bays. You'll find a really big coast, however, you won't want to leave the beautiful water. The sea on this beach is ideal for swimming, surface diving and scuba diving. Since it has very calm tide your kids will also be able to have fun in the water with you.
GUILLAIN ISLAND'S BEACH, GUANICA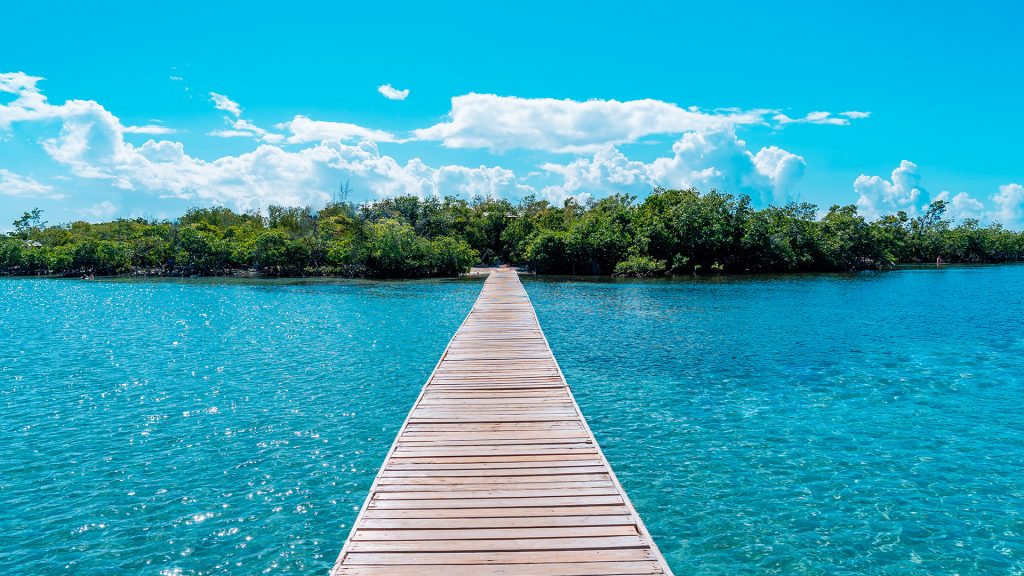 This is the perfect beach to feel connected to nature, after all, it's been recognized as an international biosphere reserve by UNESCO. The dry forest, the amazing canals, and the mangroves that you'll find on this beach will make this the ideal destination to have a beautiful trip on a raft or an amazing snorkeling experience. The peacefulness of the waves here will make you feel as if you were on a beautiful natural pool.
Guanica will also take you on a journey to the past since this is were Christopher Colombus landed on his second trip towards the New World, so come and get to know this part of History.
THE PERFECT WEATHER ALL YEAR LONG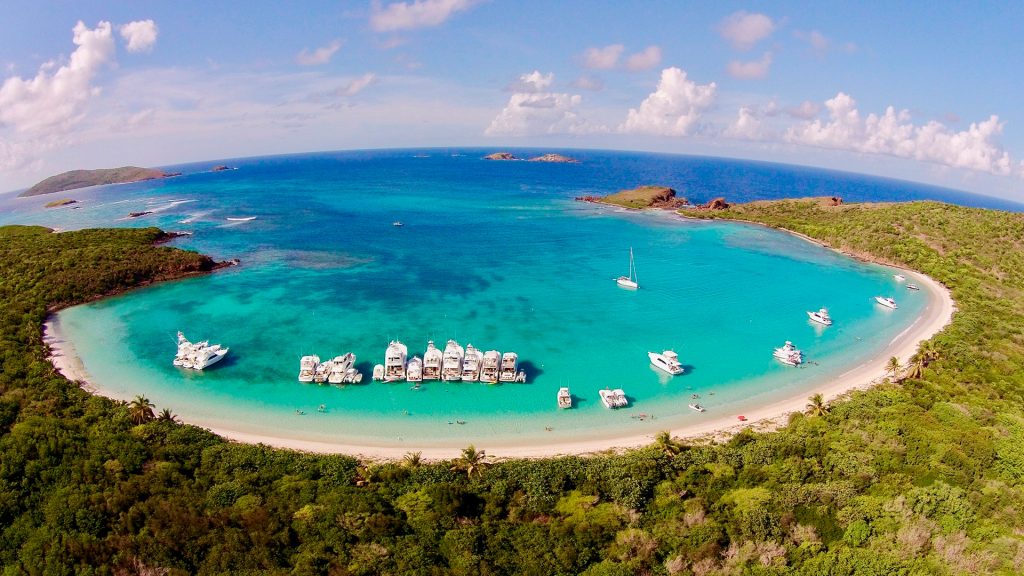 The warm and tropical weather is really pleasant all year long even with it's small temperature changes. Puerto Rico is known as a place with an "Endless summer" and it usually stays around 78 degrees. In this paradise, March will be the coolest month and July the hottest one.
MEDITERRANEAN STYLE LODGING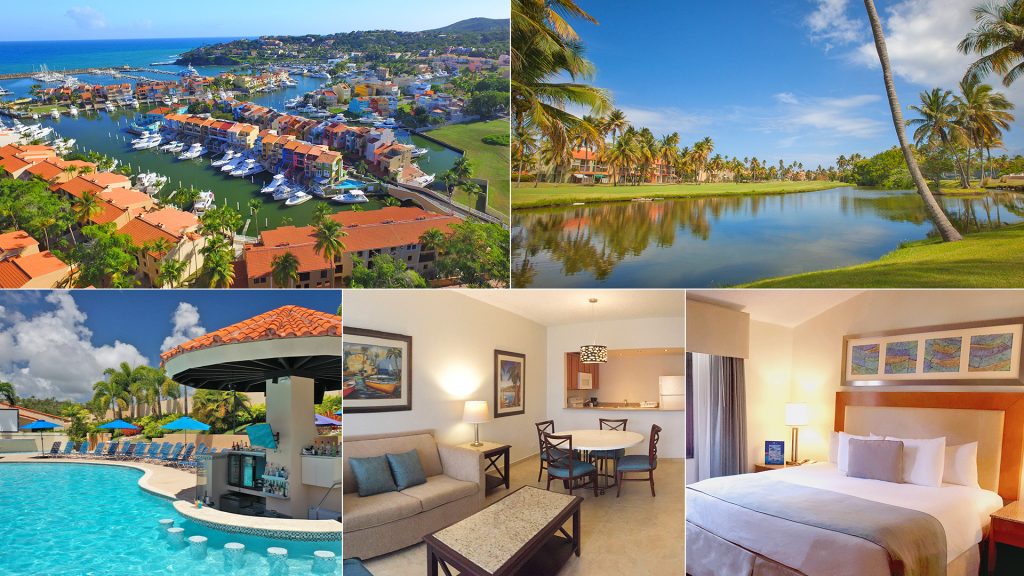 Located in Palmas del Mar Humacao, this amazing residential complex with a hotel, villas and a condo is where you'll find the perfect place to relax and enjoy your vacations, Park Royal Homestay Club Cala.
The residential complex has 104 Mediterranean villas, 5 kilometers of a beautiful Caribbean beach, 2 world-class golf courses, tennis courts, 2 pools surrounded with amazing tropical gardens, a marine, and an equestrian center where you'll be able to have horse trips on the beach.
Book your next vacation in this extraordinary destination for only 1,663 HC.