Less than 70 kilometers (under 43 mi) away from the city of Guadalajara, the magical town of Tequila is located, the land of the agave and its popular, worldwide famous beverage.
 Discover it!
For you to get there, we recommend to travel on the Jose Cuervo Express, a train departing from the Guadalajara train station (on Washington Avenue). Do not forget to book so you assure your seat. The trip takes two hours, yet the idea is not to get there soon, but to enjoy the cocktails served on the train while admiring the agave scenery.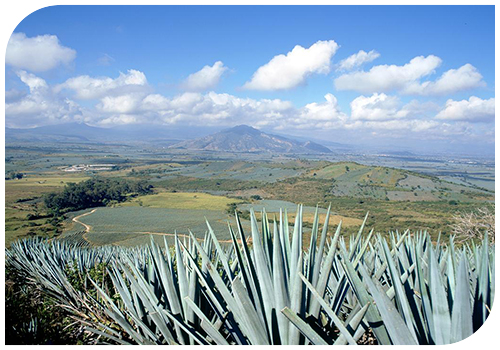 Once in Tequila, we suggest you to freshen up in the Los Abolengos Grand Class Casona Hotel, one of the best hotels in town.
Sites to visit
La Rojeña
It is the most antique distillery in Latin America. There, you will learn about the tequila manufacturing process and then enjoy the tasting ©
In a 19th century construction, you will be able to view archaeological pieces, antique tools that were used for cultivating and harvesting the agave, as well as photographs, paintings and information about the agave history and tradition. This is located downtown, on Ramon Corona Street.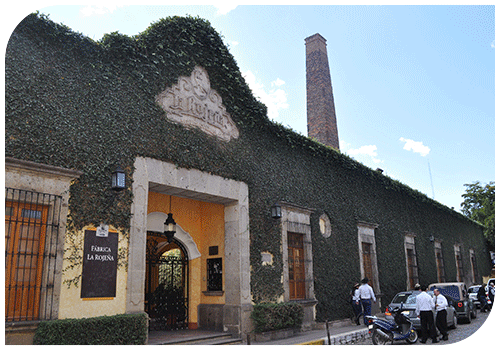 Trolleys
Roam the city on one of the barrel shaped trolleys, and you can also walk. You will find historic buildings such as the Immaculate Temple, the Calvary Chapel, and the City Hall.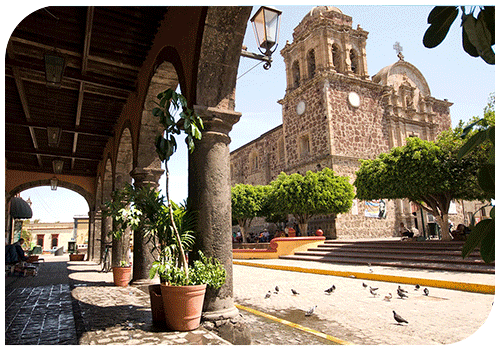 Touring the greatest tequila makers
Casa Sauza and Cuervo World offer tours throughout the week. In both sites you will get to know the agave seeding, caring and growing processes. The visit is worth to appreciate farms, gardens, fields, and distilleries. Of course, there are samplings and even barbecues for visitors.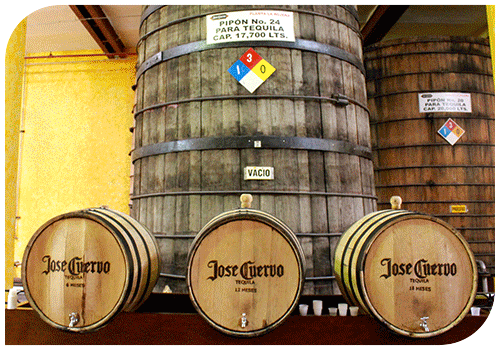 The tequila route
There are other 6 villages on this route, starting in Arenal and ending in Teuchitlán. In all of them, you can rejoice when admiring the impressive agave fields, getting in touch with nature, pathing throughout the woods, and submerging into watering spots, spas or dams. Most of these locations comprise gorgeous religious temples, and you will be able to dine lusciously in all of them. How do you feel for trying a white pozole with tequila on the side?

Enjoy this magical route with your Royal Holiday membership: stay in the exclusive Los Abolengos Grand Class Casona Hotel, a hacienda like hotel with all kinds of amenities and comfort.