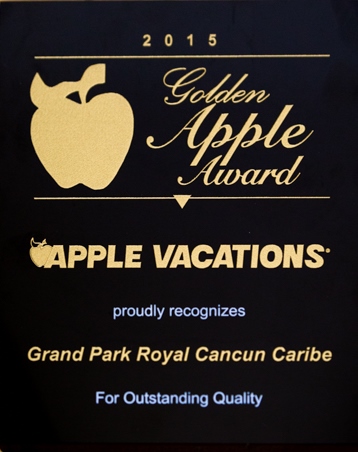 Apple Vacations -one of the most prestigious holiday operators in North America- awards this prize every year.  This time the recognition went to our Grand category in Cancún. The ceremony took place in Chicago in the presence of Jeffrey Mullen, CEO of Apple Vacations Group.
Located in the heart of Cancun's hotel zone, this resort offers stunning facilities, ocean views, and plenty of beachfront.
For sports enthusiasts, there is sailing, snorkeling, boogie boarding, kayaking, windsurfing, and beach volleyball. Take a dip in one of two sparkling pools, lounge in a Bali bed, take a stroll on the endless white sandy beach, or relax at the spa.
Grand Park Royal Cancun Caribe offers four restaurants and four lounges.  Take in spectacular sunsets at Ekinox Lounge, which is a stylish rooftop retreat, above The Mirador, and has something for everyone. Also enjoy 24-hour room service, all-day pizza counter, ice cream deli, gourmet espresso, teashop and more.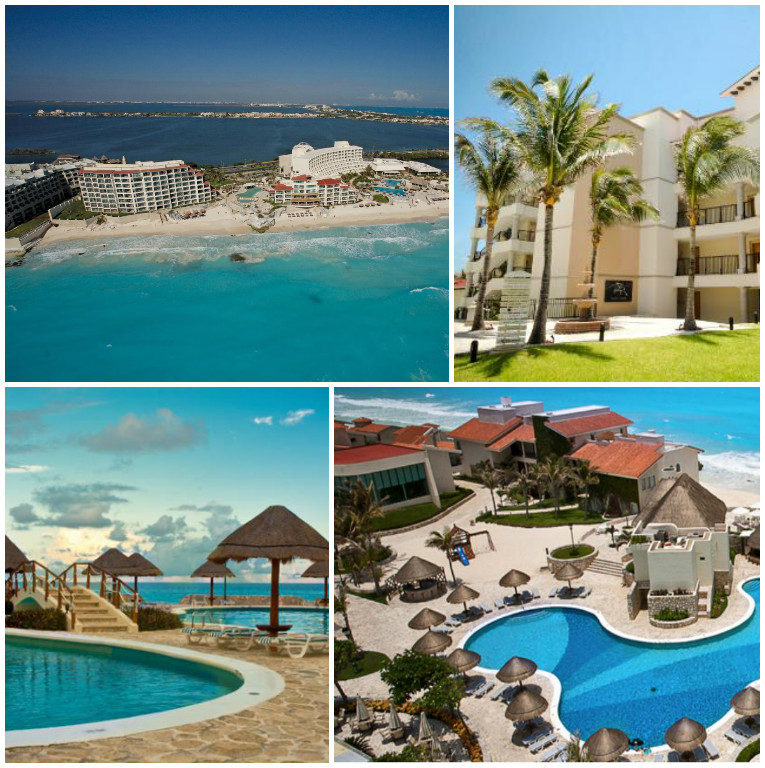 Where leisurely pleasure is the beginning of a paradise vacation.
Enjoy it through your Royal Holiday membership.