Located in the southeast, Bavaria is the largest region in Germany, with more than 12 million residents. Its capital, Munich, is one of the most innovative and important cities in the country.
Bavaria stands out for the beauty of its landscapes, the cultural richness of the region, its spectacular architecture reflected in castles and baroque churches, and its medieval towns full of charm.
Natural beauty
Bavaria is rich in lakes and rivers such as the Danube, the longest in the European Union which runs from west to east. There are also impressive natural parks. A must see is the Bavarian Forest National Park, with thousands of acres. Its mountain highlights include the Alps and the Zugspitze, Germany's highest mountain.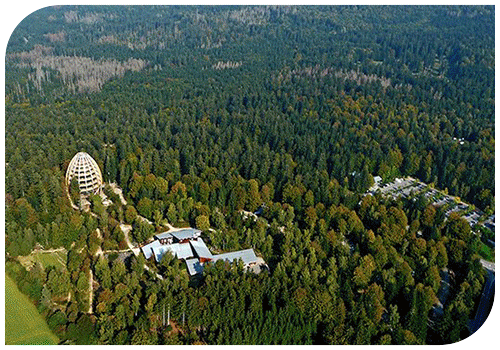 Routes
Tourist routes are highly recommended. There's one to visit castles, one for the Alps, and another called the Romantic Road in which visitors can tour 400 kilometers of royal palaces, churches and medieval villages from the city of Wuerzburg to the Allgaeu region.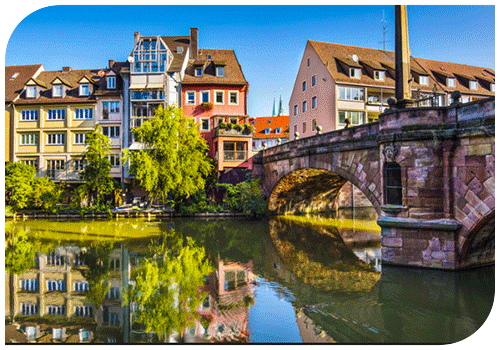 Museums and architecture
Bavaria has more than 100,000 architectural monuments, over 1,200 museums and art collections, and forty topnotch theaters and opera houses. Also unforgettable are the baroque churches like Wies, considered a World Heritage Site by Unesco. Bavaria's medieval monasteries and castles, such as Neuschwanstein and Wuerzburg Residence are famous around the world. Don't miss a chance to visit the beautiful cities of Bamberg and Regensburg.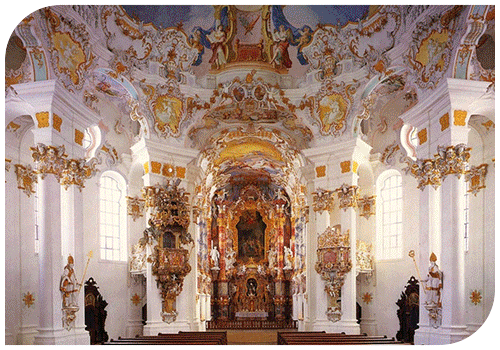 Munich, cosmopolitan and avantgarde
The Capital of Bavaria, in addition to its palaces and churches, is a modern city with excellent restaurants, shops, cafes, nightlife and impressive museums, including the two art galleries, Ancient and Modern, hosting masterpieces by great artists, from Dürer to Picasso. Another highlight is the Brandhorst museum with over 700 works of modern art.
Munich is home to the world famous Oktoberfest beer festival held since 1810. It's the largest folk festival in Germany with a capacity exceeding 6 million visitors a year who drink beer in 14 large and 21 small tents. Since 1835, the first Sunday of the festivities, about 8,000 people dressed in traditional Tracht costumes parade from the Maximilianeum Palace to where the festival takes place. Interestingly, only beer from Munich's 6 breweries is served in Oktoberfest.

Traditions
Bavarians are very proud of their traditions. On special occasions some continue to wear the typical Tracht costume, called Lederhose for men and Dirndl for women.
Also, many Bavarian villages still preserve the Maibaum tradition, long wooden poles with horizontal shafts full of figurines representing businesses of the village. This custom dates from the Middle Ages. The traditional Bavarian music emphasizes the use of bagpipes in the Upper Palatinate, as part of the Celtic cultural and Germanic heritage of the area.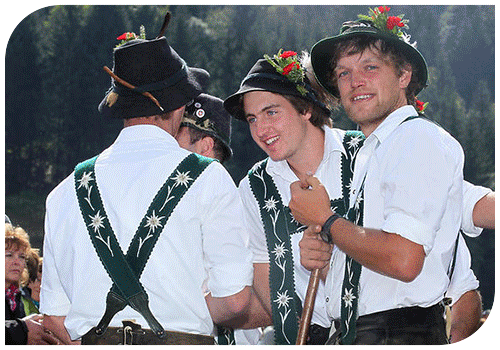 Gastronomy
Cuisine is a fundamental aspect of Bavarian culture. There are plenty of dishes and drinks that are not found in other regions of Germany, such as Weißwurst or white sausage. It's said that Bavarian cuisine is simple, it has its foundation in the diets of farmers tending the fields of Bavaria. The main ingredients are flour, spiced meat and pasta.
 Bavaria is also important in wine production. Highlights of the wine region of Franconia. This wine is packaged in traditional Bocksbeutel glass bottles with a domed shape indicating the superior quality of the wine, which is a designation of origin. In many villages Franconian wine festivals are still held.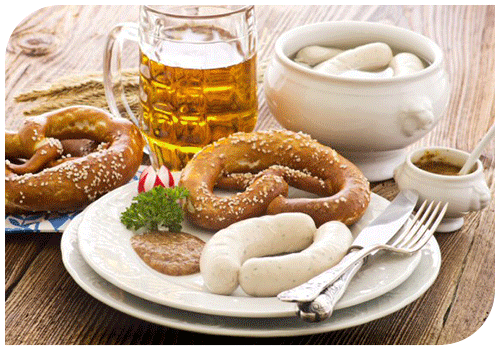 Use your Royal Holiday membership to visit Bavaria. Arrive at Citadines Kurfürstendamm Berlin and take a plane to Munich, you'll be there in an hour.
Happy Travels!