Paradise is found in this privileged destination suited for travelers that are looking for a high-quality experience. Excellent personalized attention, comfortable rooms, and an amazing beach come together to welcome you to Grand Park Royal Cozumel.
We invite you to get to know what makes this resort unique.
LOCATION AND COMFORT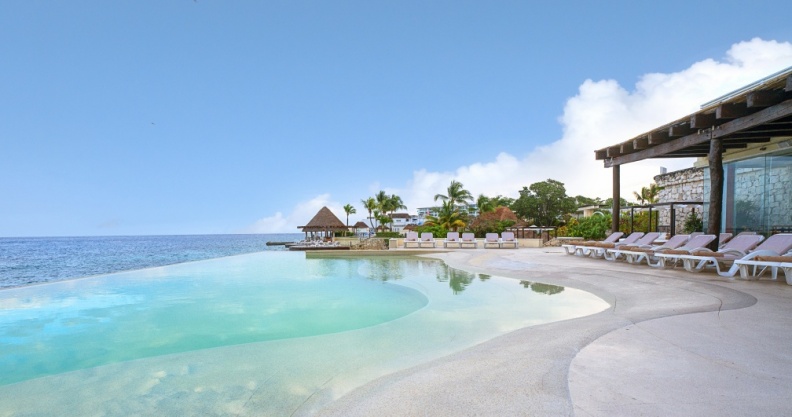 Grand Park Royal Cozumel is only 4 miles away from the airport and 2 miles away from the ferry dock.
This hotel has 2 different towers, each one with 342 luxurious rooms with an amazing view that will allow you to admire the sunset and the cruise arrivals from your room. The comfort in the room is assured since they all have Wi-Fi, a minibar, room service 24 hours, exclusive organic bathroom amenities, a hair dryer, and an ironing set. You won't be missing anything during your stay.
GET THE REST YOU DESERVE IN COZUMEL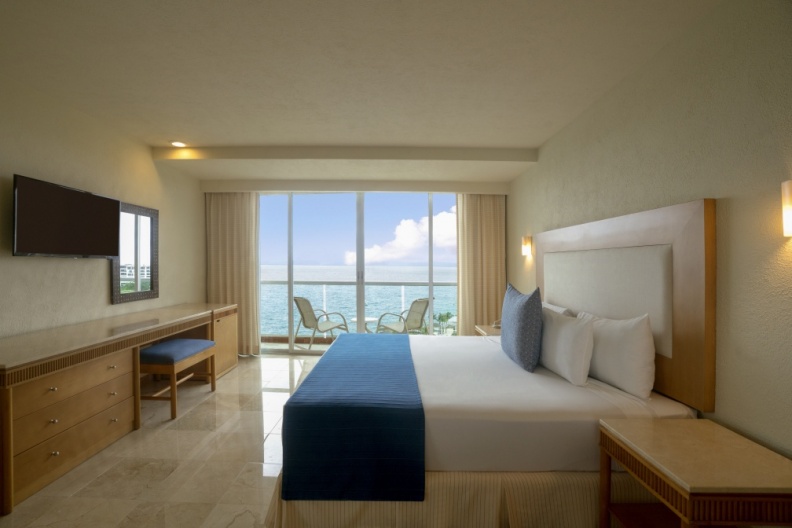 This all-inclusive, 5-start resort has Mayan inspired architecture and it's been recognized as the best hotel in Cozumel.
You will be able to pick the type of room that you want to stay in. Are you ready to choose?
Deluxe Nature View, where you'll be able to enjoy the Caribbean breeze from your balcony while you enjoy the view of the tropical gardens.
Family Suite, where you'll be able to stay with your family. This Suite has two connected rooms, a king size ben, and two or four double beds with room service and excellent attention that will be ready when you need it.
Deluxe Ocean View, equipped with a king-size bed and an amazing view of the ocean.
In Grand Park Royal Cozumel, the food is very diverse and surely recommended. This hotel has three restaurants and two snack bars where you'll be able to pamper your palad.
A BEACH WORTH REMEMBERING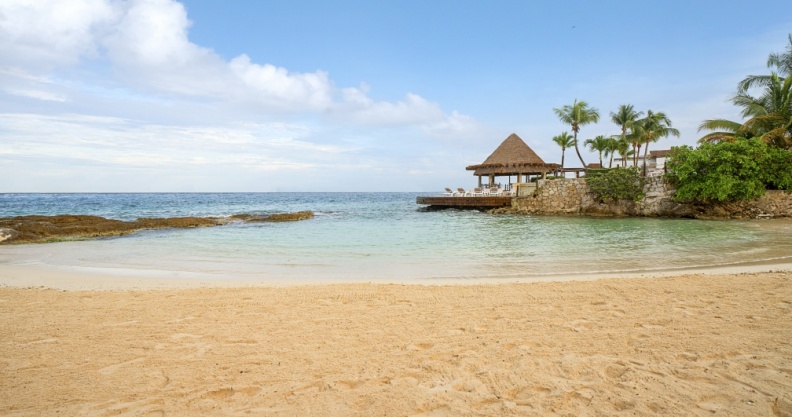 It is no secret that the beaches of the Mexican Caribbean keep making every tourist fall in love, however, Grand Park Royal Cozumel has an incredible beach that it's definitely worth more than one visit.
Grand Park Royal Cozumel has an exceptional beach Infront of a reef that make this the perfect landscape for a natural view. Apart from all of this; for all the guests who love spending time at the pool, we have two infinite pools, the main pool, a pool with water games, and of course, a jacuzzi in front of the beach.
Dive in the exclusivity of this resort!
PERSONALIZED ATTENTION IN COZUMEL
Starting with your first step on Grand Park Royal Cozumel, the excellent attention of our staff with captivate you in the best way possible. Our mission is to make you feel at home with the relaxation and luxury of going on vacation.
Come visit this resort and experience why everyone is talking about Grand Park Royal Cozumel!
Your room is ready!