Times Square is one of the most representative symbols of New York City. Every year is visited by around 340 thousand tourists, being the second most visited attraction in the United States, after the Las Vegas Strip.
One of its main attractions is the bright illumination, which can even be seen from outer space!
The impressive theater marquees and the shops in the area have made the place a must-see when you visit New York.
Times Square is at the junction of Broadway and Seventh Avenue, in Manhattan. In the past it was known as Longacre Square, but its current name is due to the fact that the offices of the city's emblematic newspaper, The New York Times, were located there.
The famous tradition of celebrating New Year in Times Square started in 1907. The event was organized by Adolph Ochs, the newspaper's owner, and has become so popular that millions of visitors line up throughout the day to witness the fall of a huge ball that marks the beginning of the new year.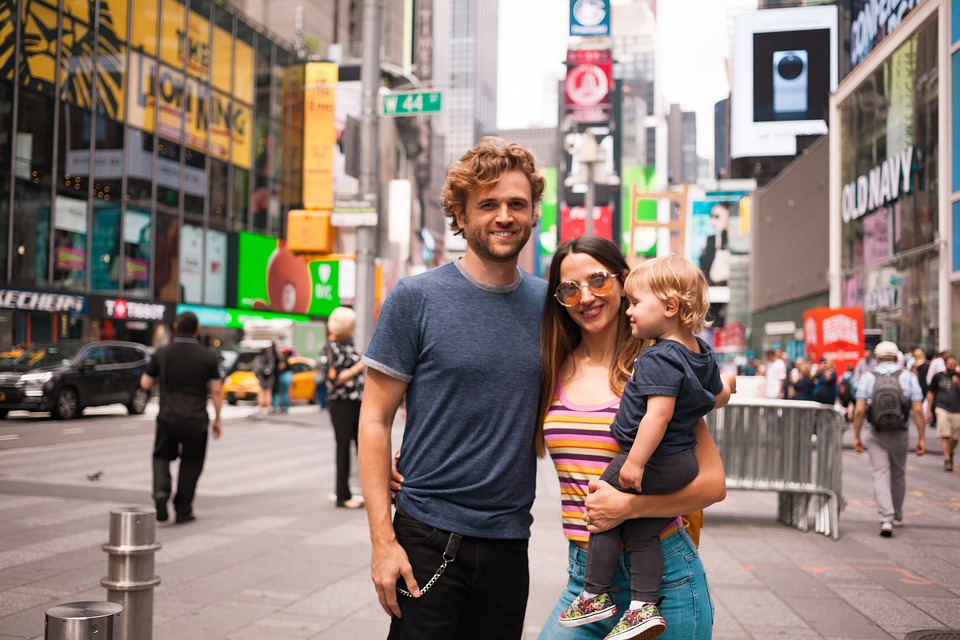 After several renewals, the ball is currently made of led lights and Swarovski diamonds, giving it a kaleidoscope effect. Its descent begins at 11:59pm, to make a precise countdown of the arrival of the New Year.
Times Square was the set of one of the most iconic photographs of the 20th century, when a sailor kissed a nurse during a massive parade to celebrate the end of World War II, in 1945. The image was captured by Life magazine photographer, Alfred Eisenstaedt.
There were 2 years where the ball did not make its impressive show: in 1942 and 1943, due to the Second World War.
Times Square, nearby everything
You can find hundreds of shops and restaurants such as M&M's World, Hershey's, Disney Store, Bubba Gump, ESPN Zone, and TV studios like ABC, whose headquarters are in Times Square. A few blocks away is one of the world's largest stores: Macy's', which covers an entire block and has 11 floors.
As well, less than a kilometer away from that point, you will find many of New York's great attractions such as Rockefeller Center (at 602 meters), St. Patrick's Cathedral (at 780 meters), the MoMA (at 839 meters) and Grand Central Terminal (at 903 meters).
For your ultimate resting and comfort after touring this thrilling city, an excellent option is The Roosevelt Hotel, where you are able to book as a member of Royal Holiday. It's close to the Empire State Building, the shops of Fifth Avenue, and the famous Broadway shows. Hotel offers a wide range of delicious and tempting culinary possibilities at Roosevelt Grill Restaurant, with traditional cuisine. All you have to do is planning your trip to the Big Apple!