The island of Cozumel is loaded with activities and excursions for everyone who steps on shore. Here are a few of the many things you can do with your Royal Holiday membership.

1. Snorkeling
As you may already know, Isla Cozumel Mexico is very famous for its diving and snorkeling because of the magnificent coral reefs that are only a short distance from the shore. Drift diving allows divers to use very little energy to enjoy the famous reefs in Cozumel; plus the perfect current that flows along the island helps keep the corals healthy and clean, and adds to the crystal clear visibility Cozumel is famous for.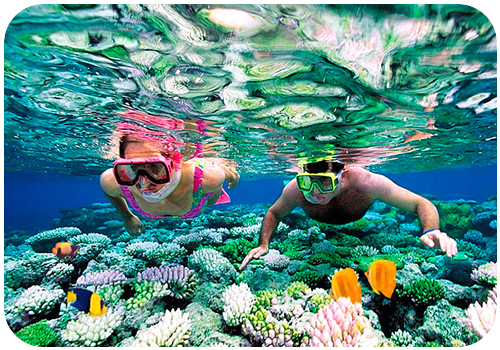 2. El Cielo Cozumel
Known as "HEAVEN", it's one of Cozumel's best-kept secrets. Cozumel Cielo is only accessible by boat and is about a mile from Cozumel's Shoreline. Its shallow crystal clear water makes it perfect to relax. Cozumel Cielo is covered with soft powdered white sand that massage your feet as you step. There are lots of starfish and stingrays may be seen from yards away when traveling there by boat.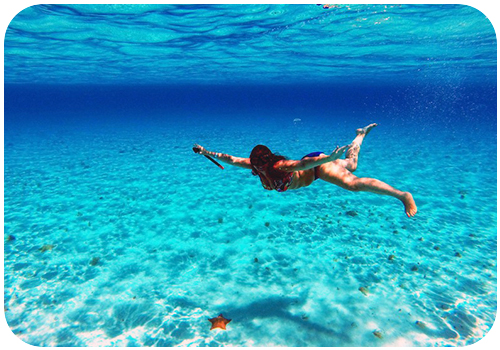 3. Archaeological ruins
The Mayan complex of San Gervasio is thought to have been the site of the sanctuary of Ixchel, goddess of fertility, and thus an important pilgrimage site at which Maya women worshipped. The Mayan ruin of El Cedral, which functioned as a jail in the 19th century, is the oldest on the island, dating back to AD 800. Today a stucco church sits next to the ruin. You may customize the Cozumel Jeep tour as you please and visit the best Mayan ruins in Cozumel.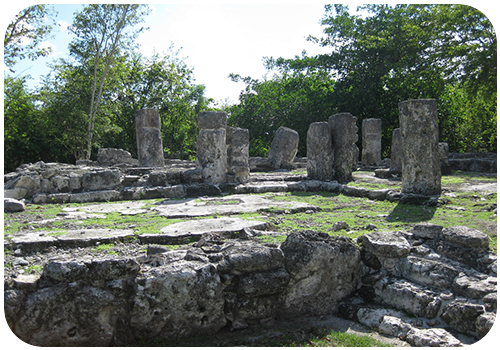 4. About San Miguel, Cozumel
A visit to San Miguel with its safe streets, great food and family-oriented culture offers a remarkable opportunity to experience a vibrant Mexican/Mayan community firsthand. The center city is a lively place to live, work and visit.  Most Sunday nights towns-people crowd the large, downtown plaza with its whitewashed trees, gazebo, the clock tower and cooling views of the sea; they come to giggle and flirt, to listen to music salsa and to dance. It's a great time to stroll the mile long stretch of the downtown waterfront. The sea breezes are great, the lights of the town look lovely from across the avenue. If you do this be sure to also check out the central plaza by the ferry dock. Sunday nights in particular there is often live music, dancing or various events that can range from a beauty contest to a religious pageant.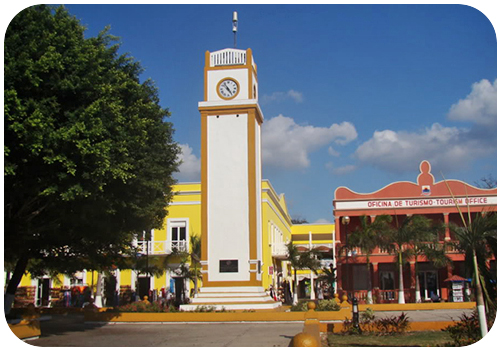 5. Chankanaab Beach Adventure Park
Declared National Park in 1980, it has been considered a special area for the protection and shelter of fauna and flora of the region refers to the natural lagoon located inside the park. Enjoy this adventure park and spend the day either snorkeling or diving, while admiring tropical fish, colorful reefs and underwater sculptures. You can also visit the crocodile farm, see the show of the sea lions, or perhaps relax with a massage in front of the lagoon that gives its name to the park. On the other hand, the experience of swimming with dolphins in the park, offered by Dolphin Discovery is without doubt one of the most popular activities for visitors. Do not miss it!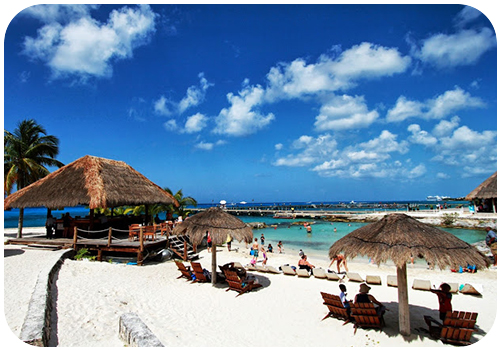 6. Spoil yourself in a Spa
Cozumel spas feature upscale to traditional services catered to meet any taste, need or budget. Benefit from a peaceful and rejuvenating spa sanctuary and allow yourself to be pampered. The Mayan Steam Lodge – Temazcal Cozumel, located in the Xkan-Ha Reserve takes into the past with a traditional Temazcal steam bath, typical of the Mayan and Aztec civilizations. Prepare to emerge reborn and rejuvenated; as part of the cooling down process, you will be invited to take a swim in a freshwater Cenote (a natural sinkhole) or rinse off in a freshwater shower.
Another unique experience is the Fish Spa Pedicure in Cozumel. By far this will be the most unique excursion on your vacation. Enjoy having your feet "nibbled" and "sucked" by a tank of tiny fish. Not only will your feet come out smooth and soft after your 30-minute session but the fish also emit an enzyme that rejuvenates the skin.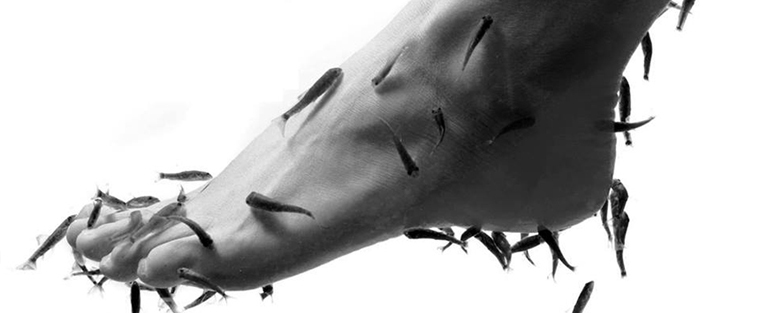 Water adventures, mystical ruins, great food, shopping and warm people make Cozumel Island a paradisiac destination for an unforgettable vacation holiday. Take advantage of your Royal Holiday membership by staying at our beachfront hotel Grand Park Royal Cozumel – with two panoramic infinity pools and crystal-clear snorkeling areas right in front of the hotel.