Usually when we hear about the Mexican Caribbean what comes to mind is sandy beaches, crystal clear turquoise waters and fun in the sun. However, Cancún, Isla Mujeres and the Riviera Maya are some of the most exciting places to scuba dive and snorkel in the world.
The Mesoamerican Barrier Reef north of Cancún extends over 600 miles from the northern tip of the Yucatan Peninsula to the Bay Islands in Honduras, and is the second largest coral reef in the world; it contains over 500 species of fish, sea turtles, manatees, dolphins and whale sharks. The Cancun, Riviera and Costa Maya boast over 186 miles of underwater life, ideal for aquatic sports.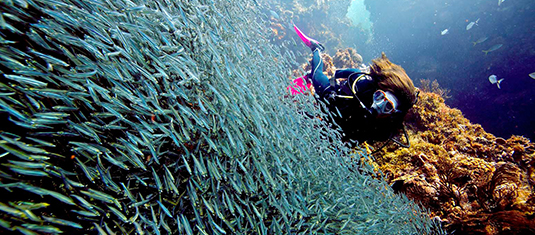 South of Cancún (51 miles) is the Island of Cozumel, an excellent vacation destination year round. If you are a scuba diver or snorkeler, diving the waters of Cozumel really is exceptional and breathtaking; the dive sites look different even if your return to the same spot in the same week. Water temperature averages 78 degrees.
If you are an experienced diver, head to Puerto Morelos (36 km south of Cancún), where you can explore submerged shipwrecks like the General Anaya and the Juan Escutia. The Mexican navy intentionally sunk these ships in the 1980s in order to create an artificial reef to preserve biodiversity in the region.  Other points of interest include Puerto Aventuras, Tulum, and the Sian Kaán and Xcalak biosphere reserve.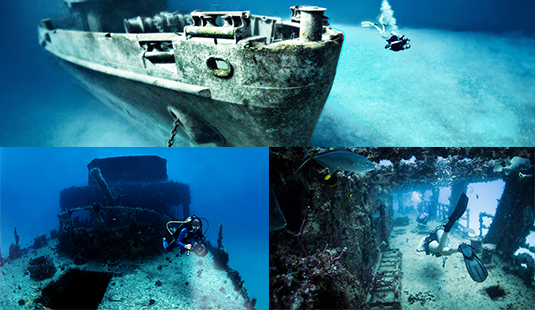 The Cancún Underwater Museum, located in Isla Mujeres, has a total of 500 submerged sculptures, each with its own personality and human features. The sculptures were created with ecological materials to become artificial reefs and avoid harming the ocean, sea life and reefs.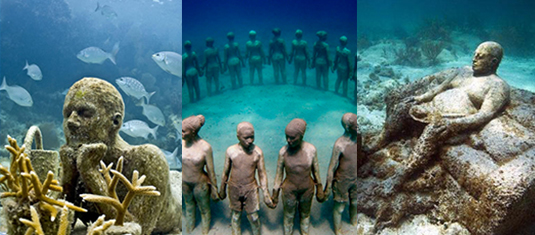 For those who want to experience the most thrilling dive in the world, Bull Shark Diving in Playa del Carmen is the place to be. Bull sharks measure 11 feet, are not shy and do make passes close to the divers; it is strictly for advanced divers with more than 30 logged dives. The warm water and good visibility allow us to appreciate the beauty of these predators between November and March.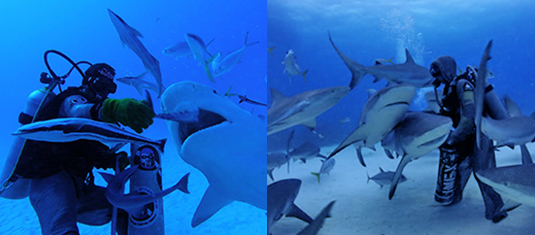 As you see, the Mexican Caribbean boasts some of the most exciting places for aquatic and extreme sports; and through your Royal Holiday membership you can plan to stay at Park Royal Cancún, Grand Park Royal Cancún Caribe, Grand Park Royal Cozumel or at the Grand Riviera Princess in Playa del Carmen. Enjoy your vacation in paradise!