Miami, the city of magic awaits you
Anyone who lives in Miami knows there's much more to this semi-tropical metropolis than the sun, sand and tanning on its spectacular beaches. Yes, you must visit Miami and South beaches, at least once. But Miami is also famous for its Art Deco architecture, Art Basel (surely the most famous arts festival in North America) with its modern painting, sculpture, photography and much much more. We should also mention Miami's superb cuisine and night life, both reflections of the sophistication of Miami's residents and their love of the good life.
Keep reading for tips on what's not to be missed in this great city:
1. Stretch out on South Beach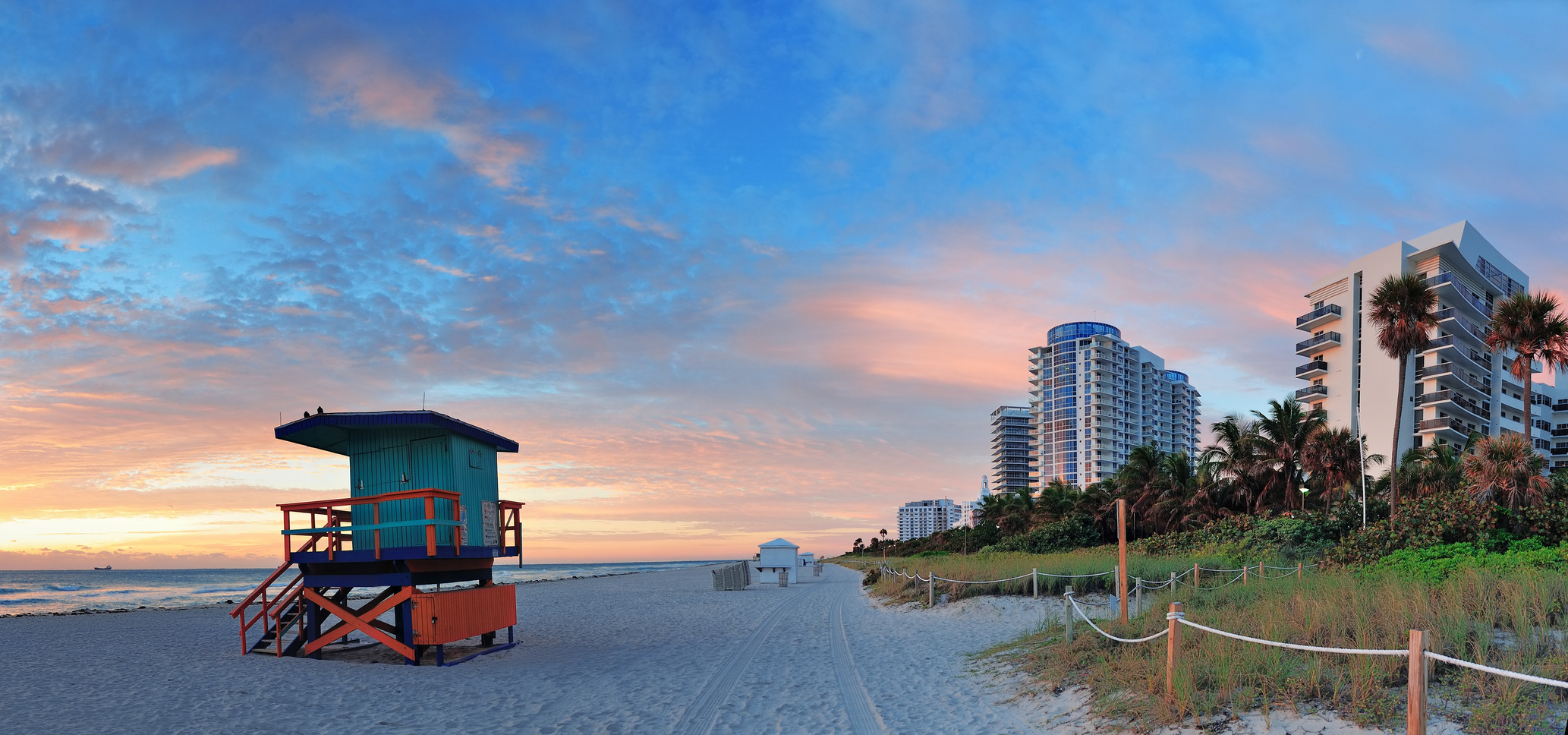 Don't let the gorgeous people scare you away from this iconic beach. You'll also marvel at its endless sand, waves and sparkling waters. There are plenty of places to take a break from the sun's rays, as you sip champagne over brunch at the many beachside locales. Head on over to Ocean Drive where you're likely to bump into a movie star at a local café, designer boutique, or clubs where there's always dancing 'till dawn.
2. Art Deco district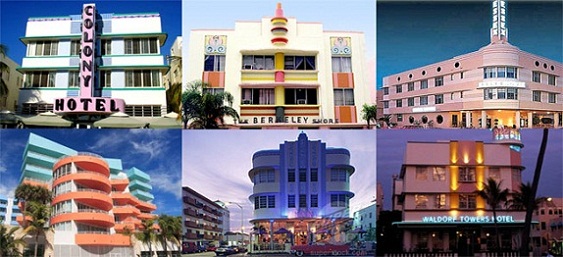 Although Miami is still young by most standards, this district preserves the city's past with more than 800 buildings dating back to the 1920s, 30s and 40s. Many are on the National Historic Register. Get an eyeful along Ocean Drive, and be sure to visit the Art Deco District Welcome Center heading north to Quinta street, offering audio tours of the district.
3. The Design District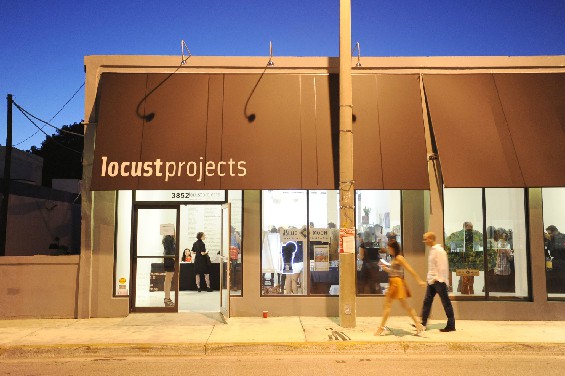 Stop by here for the latest in architecture, fashion and art. First stop is Holly Hunt's spectacular interior design store where you'll find the latest in furniture and design ideas by the world's top decorators. Second stop is The Contemporary Art Institute. Then plan to visit the galleries and artists' spaces at Locust Projects and the exhibits of renowned artists at the Opera Gallery. Take a shopping break at the Palm Court where you'll find top brands.
4. Little Havana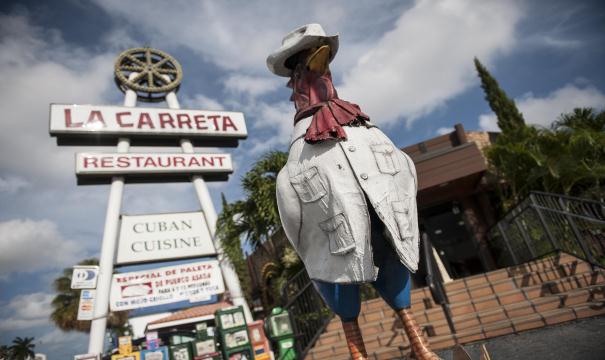 This is the place for authentic Cuban flavor, in a neighborhood that was populated by immigrants from the island after Fidel Castro's arrival in Cuba in 1959. Visit Calle Ocho with its Mediterranean-style houses, porches and rocking chairs. And don't miss the cigar stores and Domino park. And you absolutely have to sample the ice cream at Azucar Ice Cream Company and with its exotic flavors direct from Cuba.
5. Lincoln Road Mall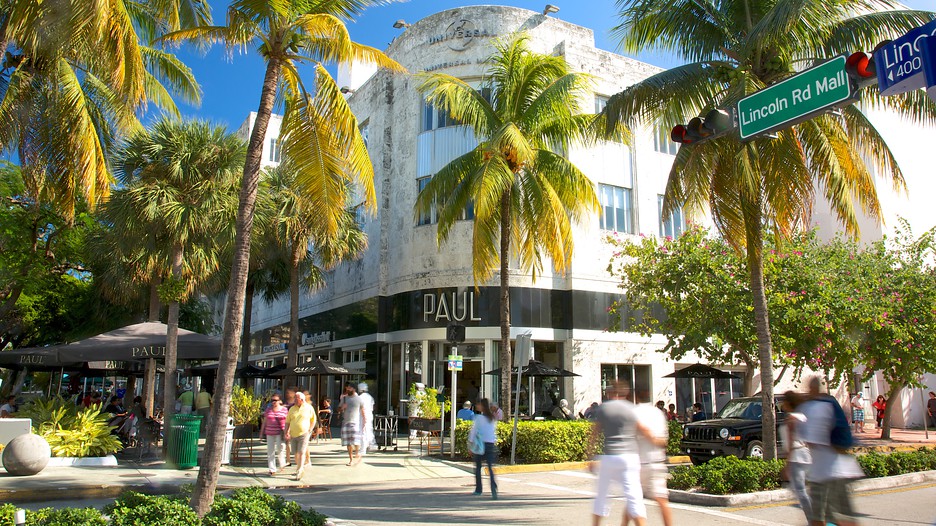 Designed in the 1950s, this plaza was once considered the "Fifth Avenue of the South." Take a stroll down its pedestrian walkway dotted with cafes, lounges and cultural forums, such as Britto Central, by the artist Romero Britto, and the Colony Theater. For shopping, nothing tops the exclusive The Herzog & de Meuron store; Babalu Miami; and the other luxury shops not to mention the exquisite restaurants filled with beautiful people.
6. Coconut Grove and the Vizcaya Museum & Gardens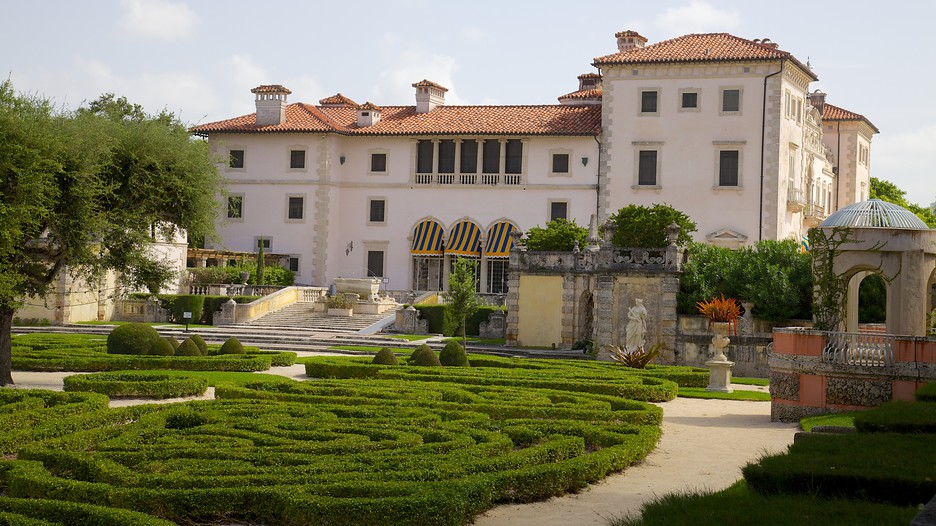 A neighborhood known for its tranquility and beauty, Coconut Grove is full of old residences, some bordering on the extravagant and opulent, such as the Vizcaya Museum, built by industrialist James Deering in the early twentieth century. The neighborhood has its own cultural vibe. In the '60's it was the countercultural heart of Miami and today it hasn't lost its identity despite the shops and malls. Today, the Coconut Grove Arts Festival is one of the most renowned art events in the US.
Other interesting points
Miami Carnival
Get ready for carnival in Miami, 10 days of parades, cooking contests, galas, the Latin Jazz Festival, and street party in Little Havana, and live music on 30 stages attracting more than a million attendees.
The Forge
Enjoy a dinner right out of the 80s TV series "Dynasty," at this lavish restaurant. The interiors and opulence are unforgettable. Famous visitors over the years include: Judy Garland, Frank Sinatra and Michael Jackson.
Make your stay in this glamorous city absolutely the best by staying at the Park Royal Miami Beach hotel:
• Located one block from Collins Avenue
• Rooms equipped with kitchen, Wi-Fi and air conditioning
• Heated swimming pool
• Parking
Book today with your Royal Holiday membership and experience Miami to the fullest.