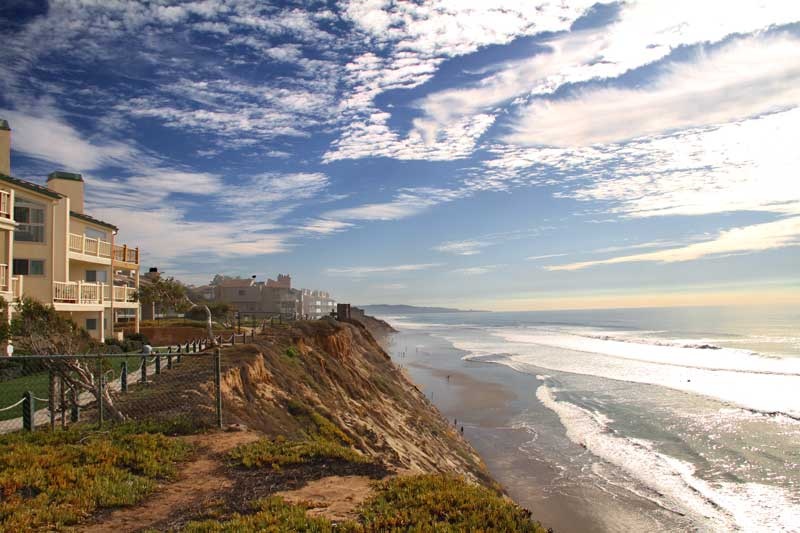 Savor the authentic flavor of California!
Solana Beach is a charming beachfront town located on the north coast of San Diego County, just 30 minutes from the city of San Diego with 1.7 miles of coastline.
As its name indicates, it's is a sunny place with average temperatures of 77-degrees F. in summer and 62 in winter. Solana Beach has kept its special ambience of Hollywood's golden years, when it was a favorite destination for film stars. It's still the perfect place today for those who want to spend hours and hours on the beach, discover out-of-the-ordinary shopping, enjoy exquisite dining, play 18-hole golf courses, and party, hike, rock climb and engage in water sports.
Solana's beaches
There plenty of sun and sand to go around here, starting with Cardiff State Beach to the north and Dal Mar to the south. Think of Solana as being divided into four main beaches: Fletcher Cove, Tide Beach Park, Surf Seascape, and Del Mar Shores. All have recreational activities. Here's what makes them special:
FletcherCove
• Easy access, close to the train station
• Ample parking
• Perfect for surfing, swimming, jogging, walking and body boarding
• It has showers, toilets, picnic tables
• Lifeguards in summer and winter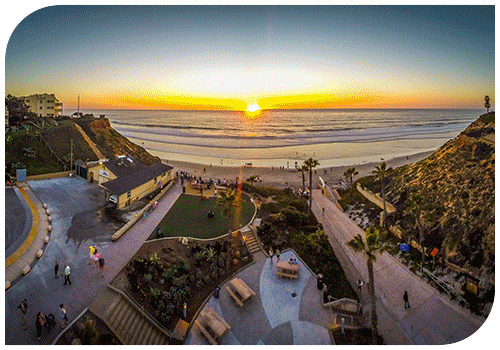 Tide Beach Park
• Difficult to park. We recommend not going by car
• It has showers but no bathrooms
• Known for its reef
• Perfect for surfing, snorkeling, scuba diving, swimming, body boarding, jogging and hiking
• Lifeguards only in summer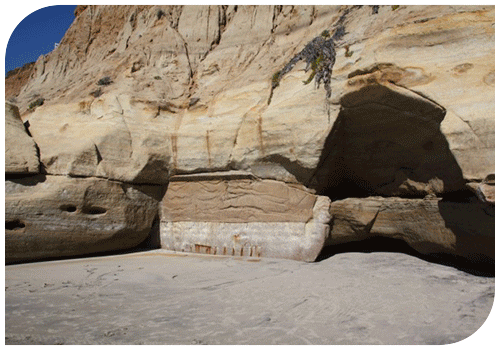 Seascape Surfing
• Public parking
• It has showers but no bathrooms
• The beach is wide, making it ideal for walking, jogging and playing Frisbee
• Perfect for surfing, swimming, body boarding and snorkeling
• Lifeguards only in summer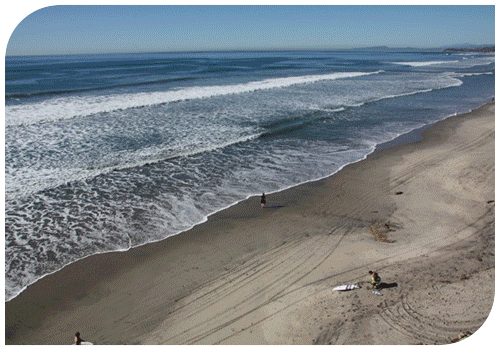 Del Mar Shores
• Parking on the street and at three public parking lots
• Does not have showers or toilets
• Perfect for surfing, surf-fishing, swimming, body boarding, snorkeling, jogging, hiking and picnicking
• Lifeguards only in summer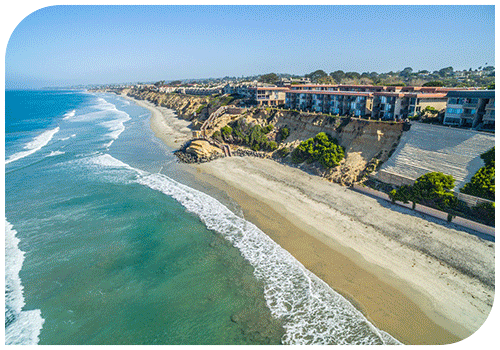 Restaurants
You'll love the local restaurants and their authentic California-style food, featuring, of course, local seafood.
Addison
This is the only 5-star and 5-diamonds restaurant in the San Diego area. Its chef cooks up an unparalleled mix of locally produced products using French culinary techniques.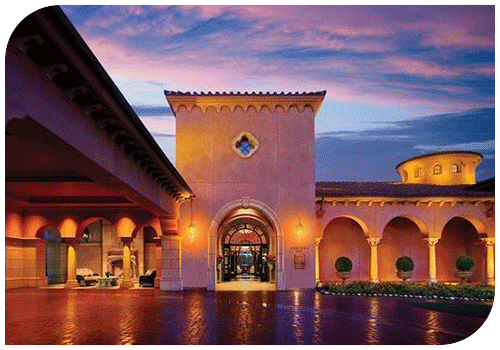 Kitchen 1540
You'll love this restaurant's contemporary international food featuring salads, cheeses, superb meat cuts and of course crab and other delights of the sea.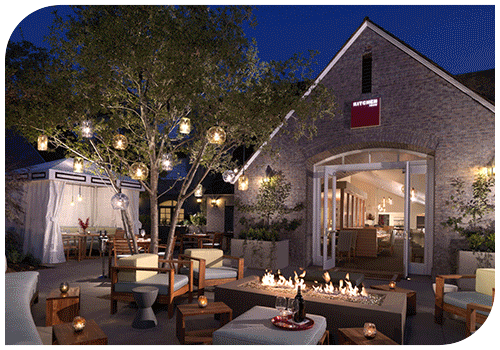 Arterra
Awarded with 3 AAA diamonds, this is pure Southern Californian cuisine in a casual setting. The menu includes pastas, octopus, fish, lamb and more.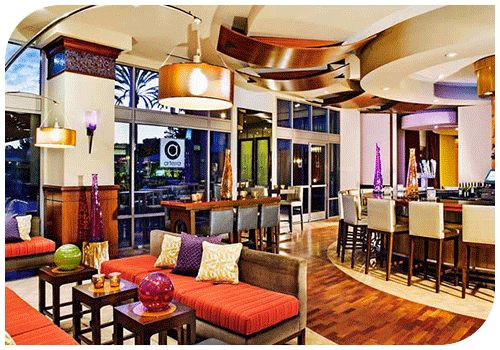 Brigantine
A restaurant specializing in sea food and oysters. Specialties are the catch of the day, crab and shrimp. You can also order a cut of meat.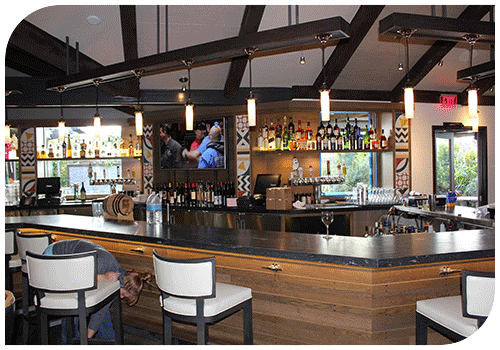 For shopping
Del Mar Plaza
This mall includes three floors of restaurants, galleries and boutiques with the best brands. Visit the terrace with its sea view.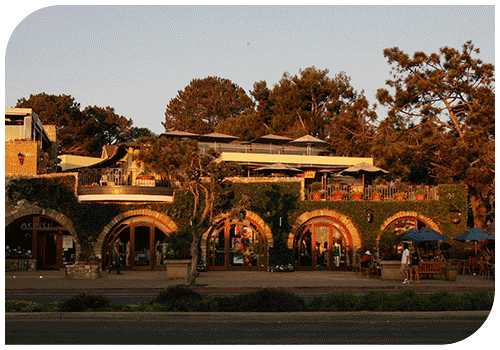 Del Mar Village
Here you will find specialized boutiques of clothing, art, jewelry, flowers and a gourmet market.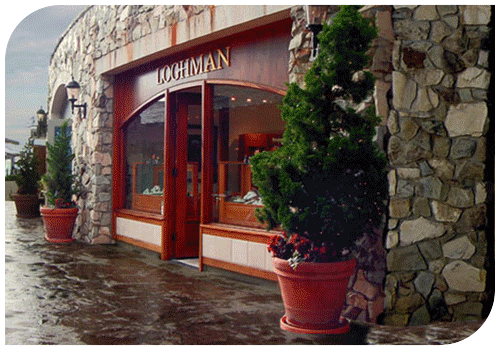 A visit to Solana Beach should be at the top of your vacation list no matter what time of year for enjoying the sun, sea and some of California's best-known beaches. Reserve now with your Royal Holiday membership at the Winners Circle Resort or Wave Crest at Del Mar.
There now time like now to visit California!