Huatulco is considered the most important tourist jewel in the whole state of Oaxaca by lots of people. This heavenly destination offers and wide range of fun activities; from boat trips to ecoturism adventures. This is why in Royal Holiday we invite you to tour and discover all the secrets of the 9 bays of Huatulco.
9 BAYS WITH NATURAL CHARM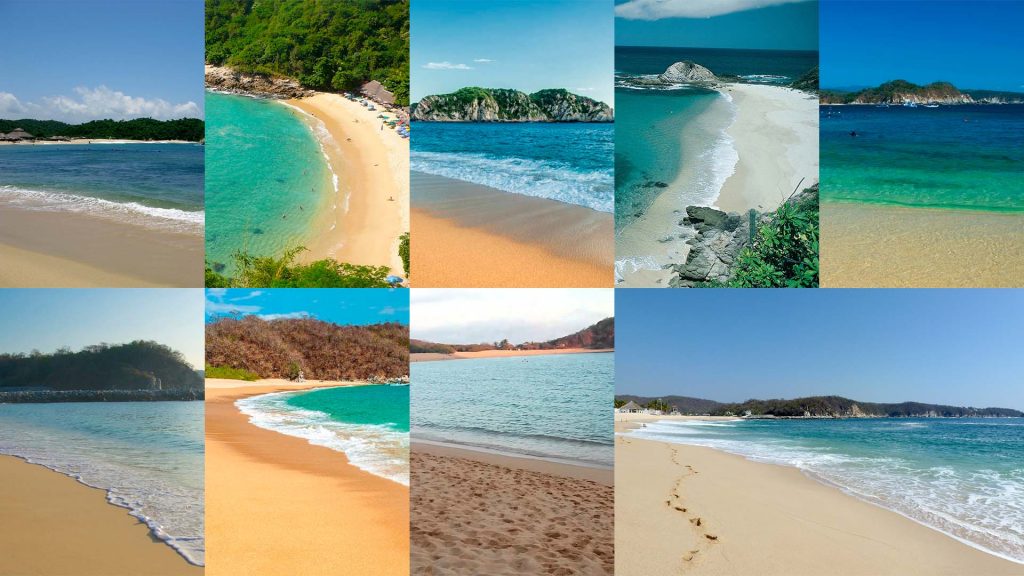 A very special place that has 36 beaches differentiated in 9 bays. The port has practically everything you may need like hotel infrastructure, restaurants, night clubs and golf courts. Apart from its beautiful hotel area, Huatulco is filled with adventure, and it is a sustainable destination!  It has gotten the Green Globe certificate in the past 4 years for improving their sustainable practices.
BAY SAN AGUSTIN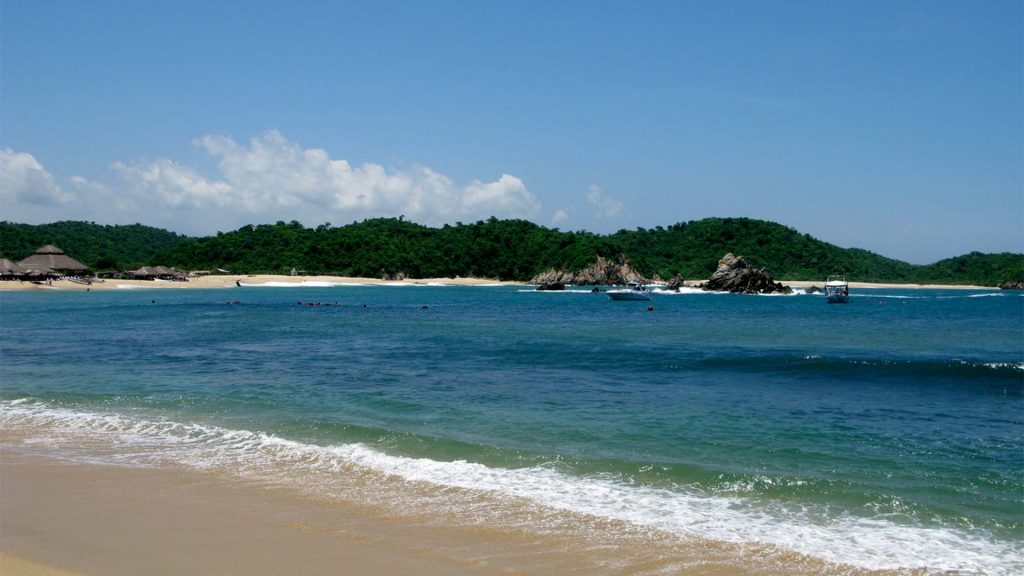 Two beautiful beaches, San Agustín and Cacalutilla, the last ones of the 9 bays, are considered as the biggest tourist destinations in Huatulco. Located on the west end, you'll be able to see the biggest coral reef on the Pacific Ocean.
CHACAHUAL BAY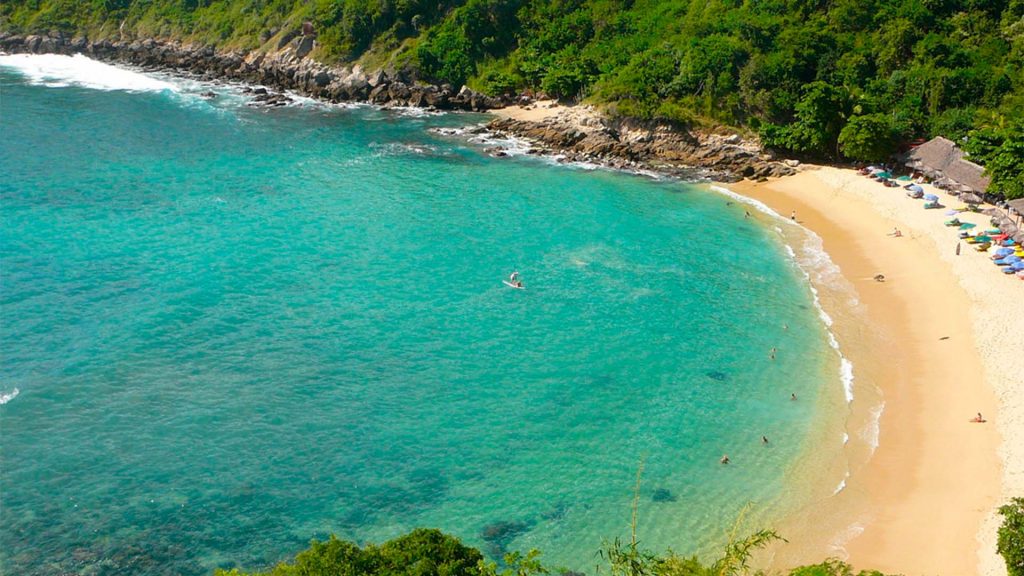 Here, you'll find a nature reserve that has a National Park. The beautiful mangroves and vegetation will definitely leave you breathless. The access to this bay is through boat which is why you should be taking everything you may need during the day.
CACALUTA BAY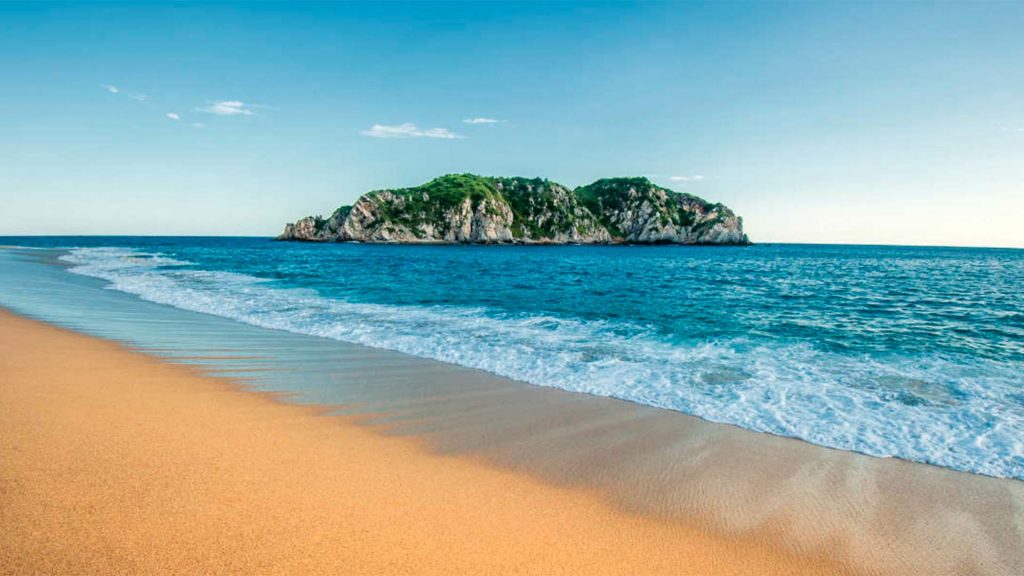 Fun fact: the famous 2001 Mexican movie «Y tu mamá también» was filmed here, where 3 of the characters go on an adventure to a beautiful virgin beach. It's one of the biggest bays in Huatulco and the Lagoon El Zanate is also located here.
ORGANO AND MAGUEY BAY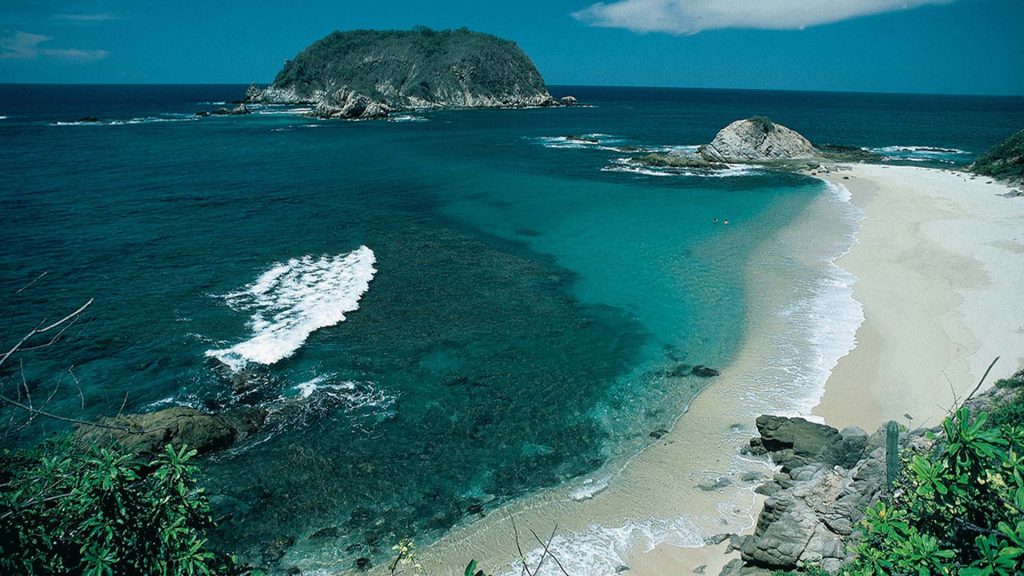 These bays are found right next to each other forming an astonishing view with crystalline waters. The beaches offer 780 feet of soft sand and gentle swell, perfect for snorkeling.
SANTA CRUZ BAY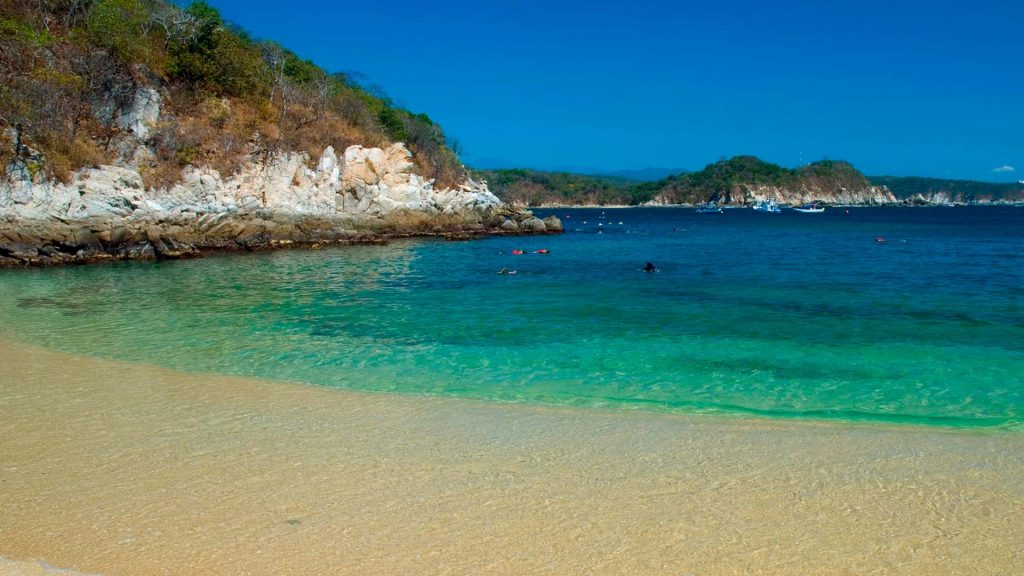 Considered as the main bay in all Huatulco, this is the most attractive and visited bay due to its crystalline waters and gentle swell ideal for kids to swing in. This bay has beaches like: La Entrega, La Yerbabuena, and Punta Santa Cruz.
CHAHUE BAYS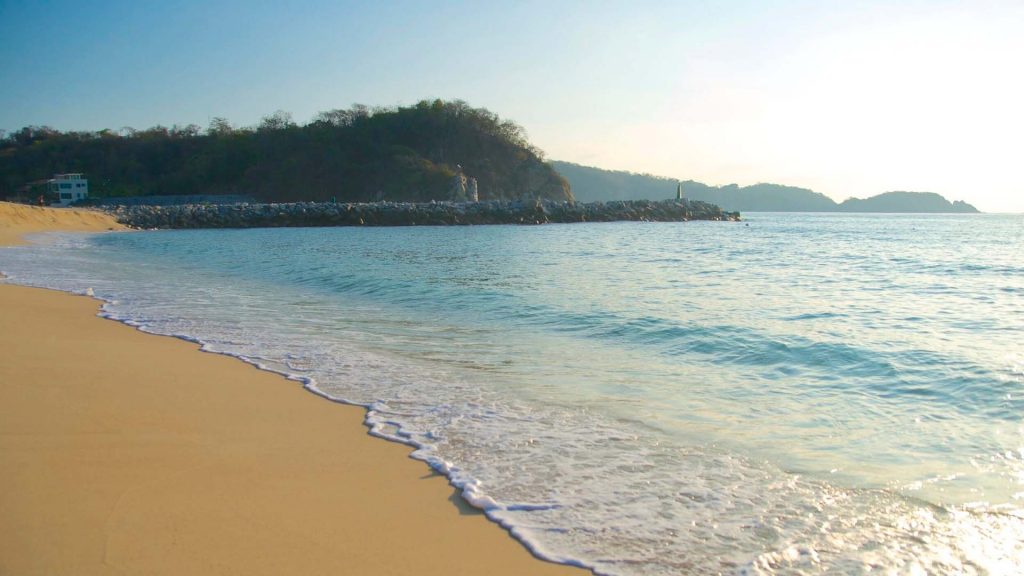 The beautiful word that names this bay, Chahue, comes from the Zapotec culture and it means "fertile or humid land". Here, you'll find a dock for Yachts, a beach club, nightclubs, bars, restaurants, malls, and many more attractions.
TANGOLUNDA BAYS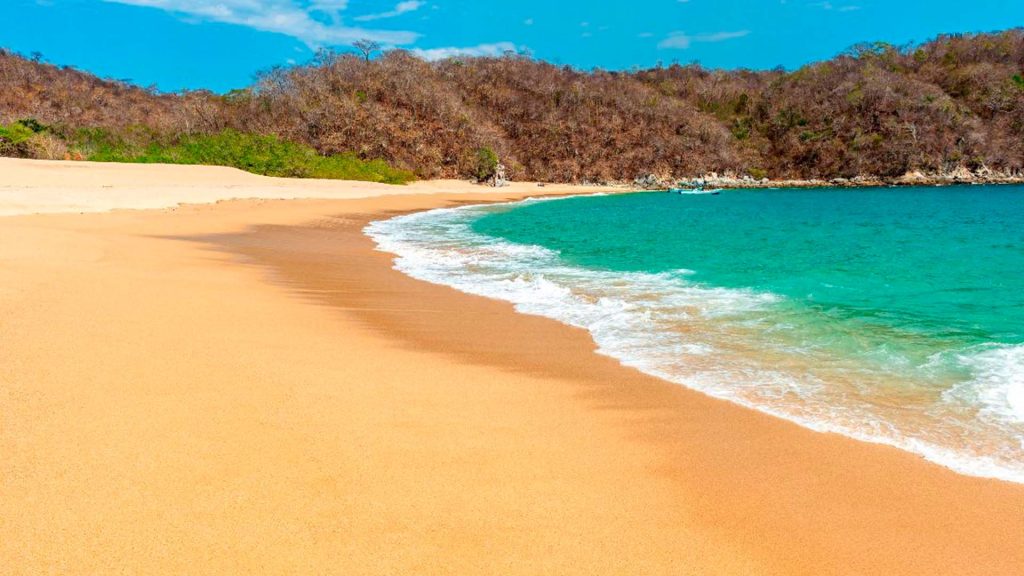 Another one of the main bays in Huatulco is Tangolunda, the meaning of this word is "beautiful woman".  Most of 5 stars hotels are located in this area and you can also find a golf course with 18 holes. The main beaches are Ventura, Manzanillo, Tornillo, Tangolunda and Rincón Sabroso.
CONEJOS BAYS (RABBIT'S BAY)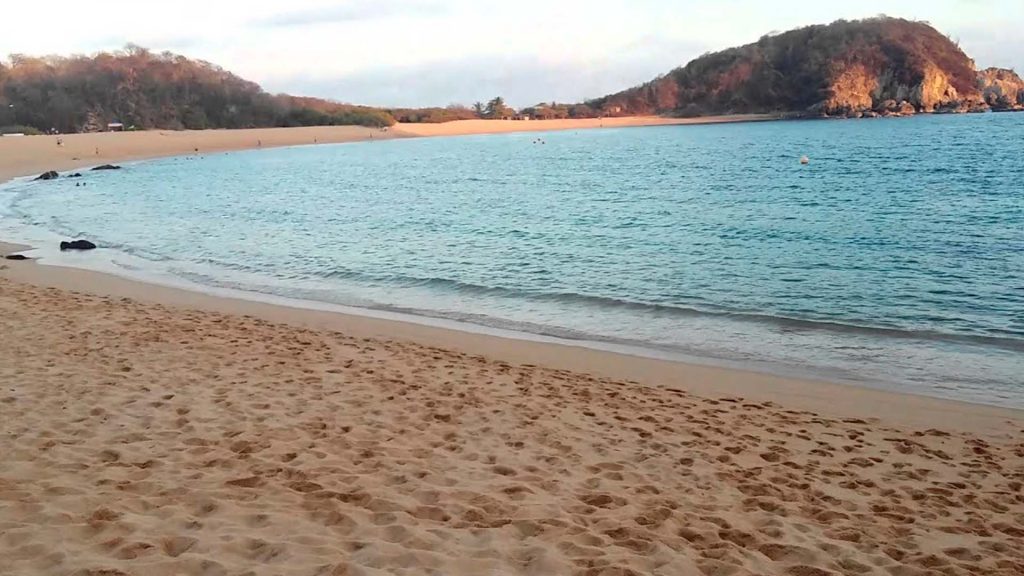 The second biggest hotel zone in Huatulco is found here. The four breathtaking beaches that you'll be able to visit in this bay are: Punta Arenas, Conejos, Arena and Tejoncito, and you'll be able to visit them all by taking a horseback ride. The ocean here is ideal for Scuba diving, fishing and swimming.
RISCALILLO BAY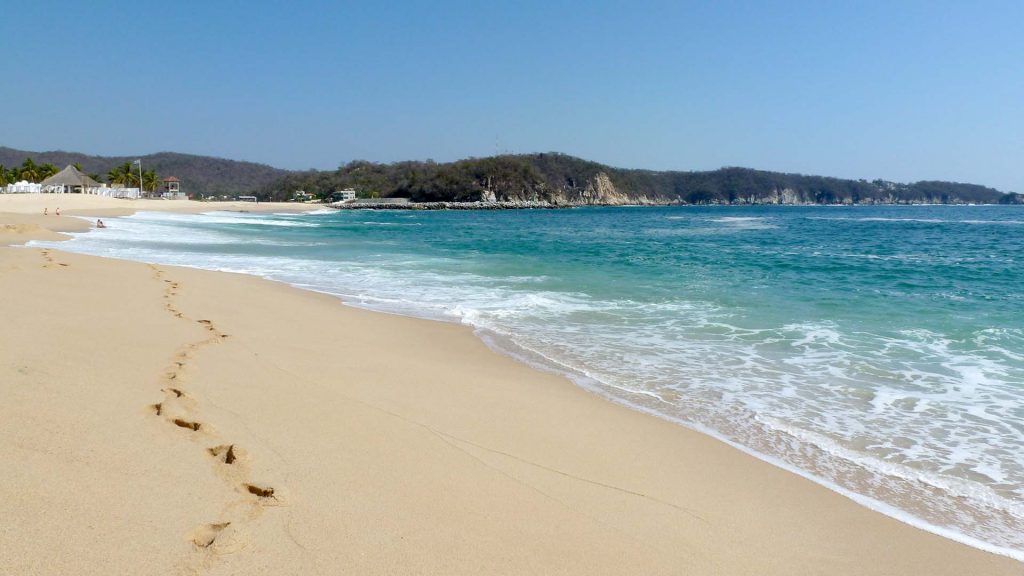 Last but not least, we have the Riscalillo Bay, a paradise with a calm swell that isn't very deep, perfect for kids. This bay only has one beach, but its calm green waters and white sand will make this visit an unforgettable one.
HUATULCO IS MUCH MORE THAN BEAUTIFUL BAYS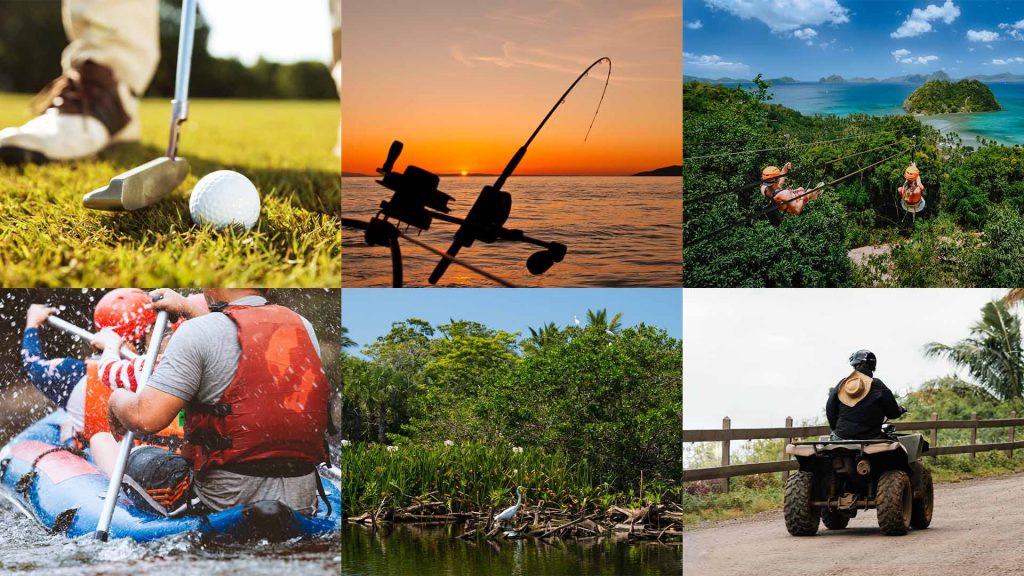 Apart from the astonishing bays that we've talked about, Huatulco is a paradise for every type of turist. Here, you will be able to do any of these activities:
Play in the Golf course of Tangolunda
Practice sport fishing on any of its beaches
Fly on a zipline longer than 2.5 miles on Rancho Tangolunda
Rafting on a boat on the rapids of Copalita river
Visit a crocodile farm on the ecological reserve of Ventanilla
Explore Huatulco's jungle and swim on its magical waterfalls
Ride a quad bike and drive through the oaxacan jungle
A HOTEL WITH AN ASTOUNDING VIEW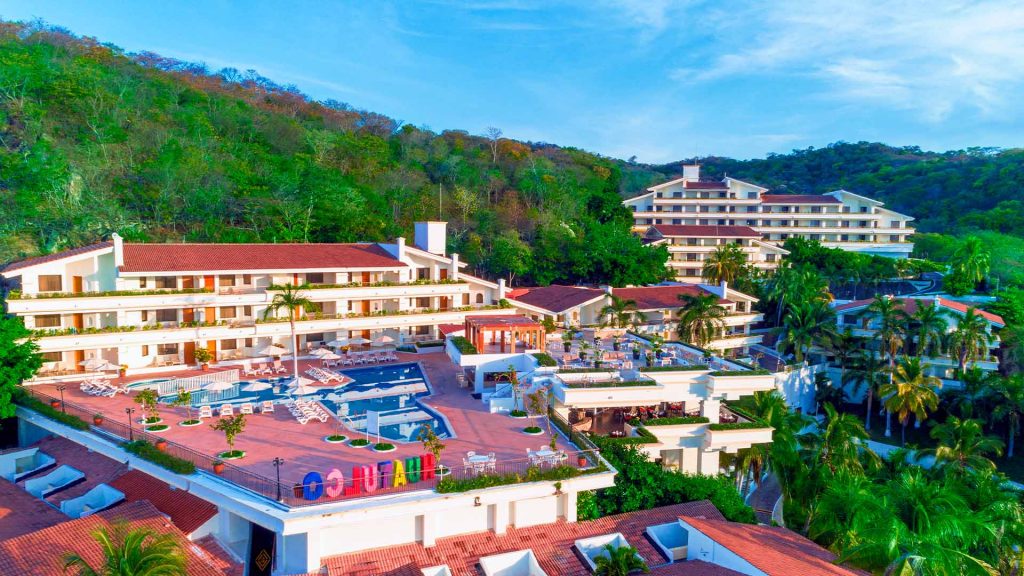 This modern hotel was built with Mexican contemporary architecture and it's surrounded by tropical gardens. Its luxurious rooms have private balconies and the best view of Tangolunda bay. The beach and golf course will just be a few steps away. Park Royal Beach Huatulco is an excelent option to rest and forget about the outside world, thanks to it's all inclusive plan you won't be missing anything on your vacation.
In your next trip to this destination, stay in Park Royal Beach Huatulco and take advantage of your Royal Holiday membership to escape for a few days.
You won't regret it!