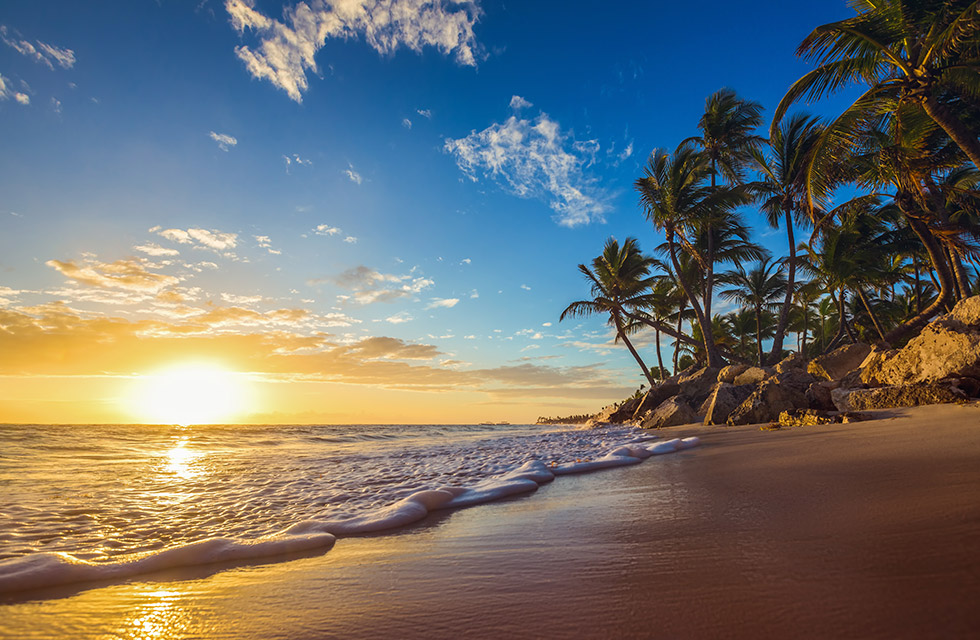 Unbeatable climate
Punta Cana enjoys sunny days for most of the year with little rainfall. The average temperature is 78-degrees F and may reach nearly 90-degrees F from April to November.
Beautifully conceived
Punta Cana was re-born in the 1970s and 80s when a group of investors saw its tourism potential. Today, Punta Cana has positioned itself as one of the most attractive destinations in all of the Caribbean.
Total comfort
Today, Punta Cana offers complete comfort and unforgettable fine white-sand beaches with blue-green waters.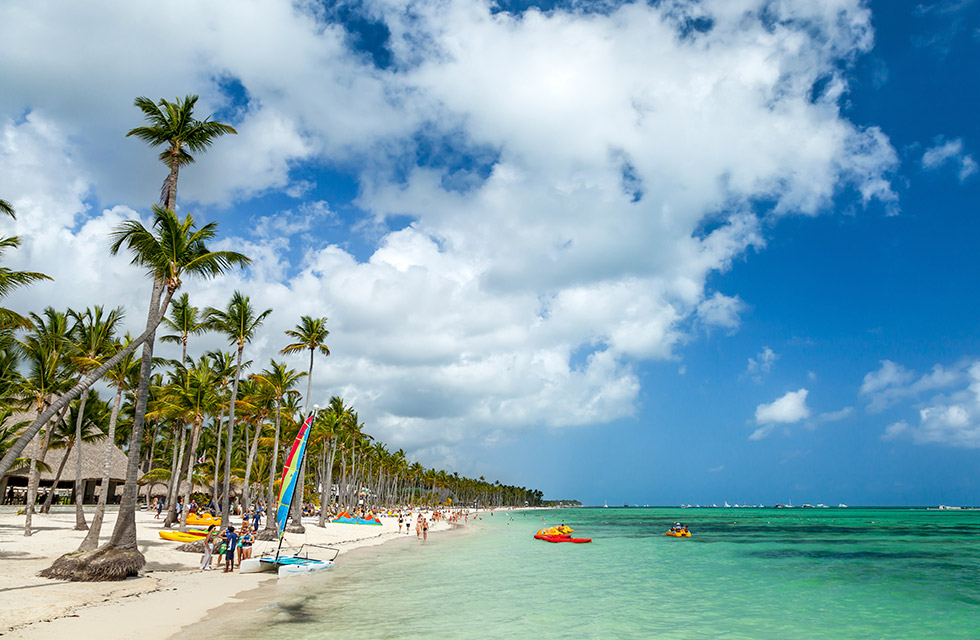 Golfing destination
Punta Cana is perfect for golf enthusiasts and offers 11 superior quality golf courses.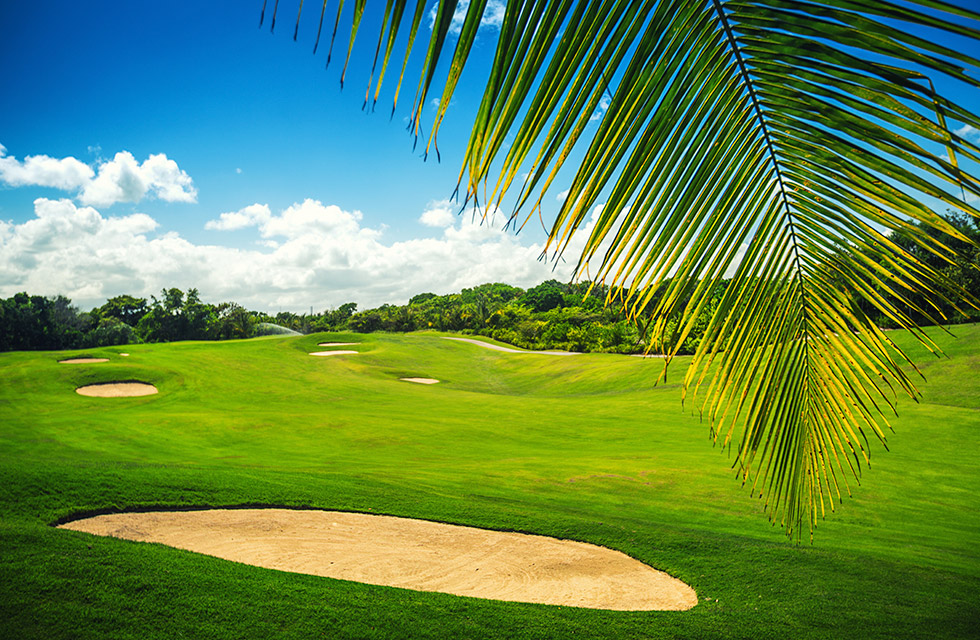 Family enjoyment
Punta Cana is also an ideal destination for a romantic getaway or family vacation and offers three thrilling parks for enjoying nature.
Bávaro Adventure Park
Manatí Park
Scape Park
Wonderful water sports
For the adventurous, Punta Cana offers a multitude of exciting options for water sports including fishing, surfing and scuba diving. In Punta Cana you will find an impressive coral reef, deep-sea shipwrecks and caves to discover via snorkeling or diving. The most spectacular wreck is the Punta Cana PewterWreck, a Spanish boat that was lost in the 1540s.
We also recommend a visit to Laguna de Bávaro, a one-mile square area where you can kayak, hike and see exotic birds.
Perfect for outdoor enthusiasts
Outdoor enthusiasts will find endless amusements, including: zip lines, horseback riding along the beach, safari jeep tours through plantations and local villages, mountains and jungles.
Exciting downtown activities
Don't miss the Punta Carnaval held at the start of March every year at Punta Cana Village.
Grab your camera for photos of the Altagracia Cathedral, the largest cathedral in the Caribbean, consecrated to the Virgin of La Altagracia, protector of the Dominicans. There is also a museum with paintings and jewels dating to the 18th century.
Enjoy all of this and more in Punta Cana with your Royal Holiday membership with total comfort in one of our hotels:
Bávaro Princess, Caribe Club Princess and Punta Cana Princess. You'll love each one.
Happy vacation!