Here is a brief description of Las Brisas     Collection: Manzanillo, Ixtapa and Acapulco, along with destination details to make your holiday choice an easier one. Enjoy your next vacation to the fullest them with your Royal Holiday membership.
Las Hadas Golf Resort & Marina, Manzanillo

Las Hadas Golf Resort & Marina holds a magical spot along the Mexican Riviera. Resting on a quarter-mile stretch of private beach, this luxury resort features whitewashed, Moorish-style architecture, towering palms and sparkling pools, with an enchanting 'Arabian Nights' feel. Whether visiting for business or pleasure Las Hadas is a stay to remember.
Accolades
Certificate of Excellence 2013, Trip Advisor

Weather
Average of 350 sunny days a year
Temperature 18°- 30°C
The Sailfish Capital of the World, each year in November, Manzanillo hosts the International Sailfish Competition attracting sport fisherman from around the world.

Gastronomy
Seafood plays an important role in the traditional local cuisine of the Pacific coast town of Manzanillo. The region's signature seafood specialty is the Colima Ceviche, a light and delicious dish prepared with fresh sailfish or grouper, marinated in lemon juice, orange juice, tomatoes, onions, carrots and serrano peppers.
Finally, wash it all down with a glass of agua de tuba (coconut palm juice) sprinkled with peanuts, or try the tejuino (a fermented corn beverage served with salt and lime).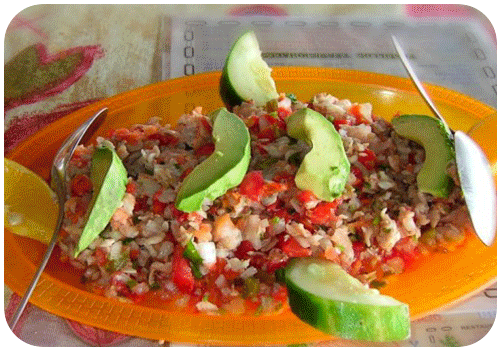 Las Brisas Ixtapa Hotel

Nestled into the side of a mountain and surrounded by tropical vegetation, this beachfront resort on the Pacific coast is a secluded tropical paradise.
Four outdoor swimming pools that cascade down a multi-tiered patio
A beautiful private beach
Five full restaurants, two snack shacks, and four bars
Kiddy pool and play areas
Accolades
One of the best hotels in the world, TripAdvisor
One of the top 100 best hotels in the world, Conde Nast Traveler Magazine

Weather
An average of 300 sunny days a year
Temperature 23- 33 °C
These twin-towns offer something for nearly every vacationer: stunning white-sand beaches; picturesque sunsets over placid bays; crystal clear waters to surf, dive, and snorkel; five-star hospitality; and even a taste of small-town Mexican life.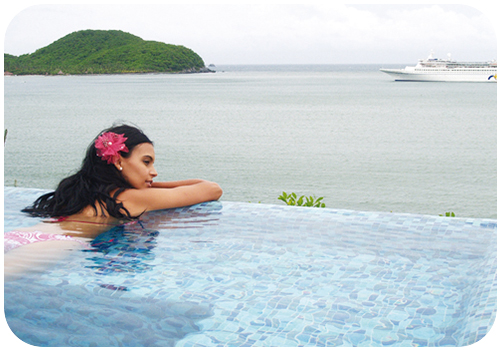 Gastronomy
The gastronomy menu includes two authentic jewels: the ceviche cocktail, typically made from fresh raw fish cured in citrus juices, such as lemon or lime, and spiced with serrano peppers. Additional seasonings, such as chopped onions, salt, and cilantro, may also be added. And Zihuatanejo's signature dish: tiritas de pescado (fish strips marinated in lemon juice, onions, serrano chili peppers and sea salt; ideal to restore your energy and feel the taste of the Pacific.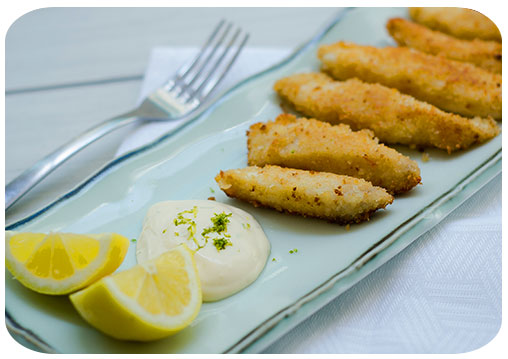 Las Brisas Acapulco
Surrounded by the lush hillside landscape of the Acapulco Bay sits the luxurious Las Brisas Acapulco resort, a 40-acre, beachside oasis inspired by exclusivity, romance, and Mother Nature. Upon entering the resort, guests are greeted with an ice-cold cocktail and escorted to a private guest villa via signature white or pink jeeps.
251 private villa-style rooms welcome guests to a life of luxury, each with a private or semiprivate pool
Five restaurants and bars
Private Beach Club with swimming and tide pools, swim-up bar and beachfront dining
Accolades
Uno de los mejores hoteles del mundo según TripAdvisor
Uno de los 100 mejores hoteles del mundo según Conde Nast Traveler´s Guide
Reconocido como el hotel más romántico por World Luxury Hotel Awards
En la lista del Best Seller "Los 1000 lugares para visitar antes de morir"

Weather
An average of 300 sunny days a year
Temperature 16-39 °C
Acapulco is a city and major seaport in the state of Guerrero on the Pacific coast of Mexico. It's famous for its stunning topography of soaring cliffs curling into a series of wide bays and intimate coves, fringed with sandy beaches and backed by jungle-green hills.
Acapulco became a popular tourist destination for Europeans after 1920. In the 1950s, Acapulco became a vacation destination for the rich and famous of Hollywood and across the world, including Frank Sinatra, Elvis Presley, Elizabeth Taylor and Judy Garland. John F Kennedy and his wife Jacqueline honeymooned here.
There are scores of first class hotels, restaurants, nightclubs, and diverse attractions that continue to make Acapulco a world-class resort destination. And as always, the views and the sunsets over the bay and mountains are forever enchanting.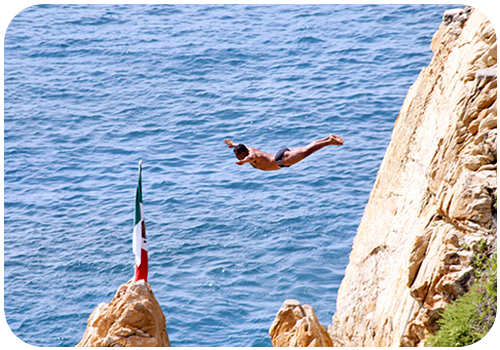 Gastronomy
The beautiful bay surrounded by mountains, provides Acapulco access to a wide variety of sea products, which together with the blend of indigenous and Spanish dishes have. Here are some specialty dishes:
Pozole Guerrerense (Soup with hominy and pork or chicken, topped with lettuce, chilli, onions, lemon, and oregano)
Pescado a la talla (A completely butterflied whole fish from the top down, grilled with sauces and spices).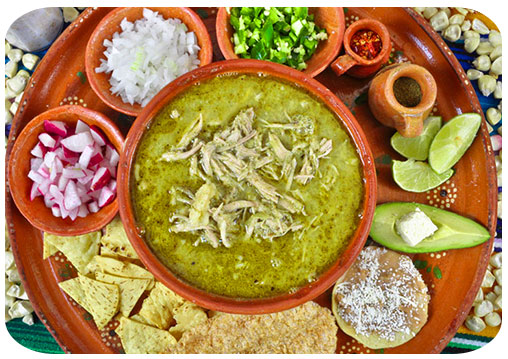 We hope you found this information useful to plan your next trip to the beach. Whatever destination you choose, with the Brisas Hotel Collection and your Royal Holiday membership, your satisfaction is guaranteed.
Happy Vacations!