After several forlorn months, "The Island of Swallows" has re-opened its beaches to the world. Enjoying this island with Royal Holiday means your next holiday will be the one to remember. Cozumel isn't just open, it may be more fantastic than you remember.
Still home to legends from its Maya past, Cozumel gives you the perfect vacation spot without the expense of totally isolated island nations. It's set up for relaxation, aquatic sports, and adventure, and a pristine tropical climate means you can enjoy it like St. Barts or Turks and Caicos.
The Grand Park Royal Cozumel is an awarding resort, cute-as-button designed to keep you and your family content for sunny days and a breeze off the Caribbean. Facilities and services mean you never have to leave.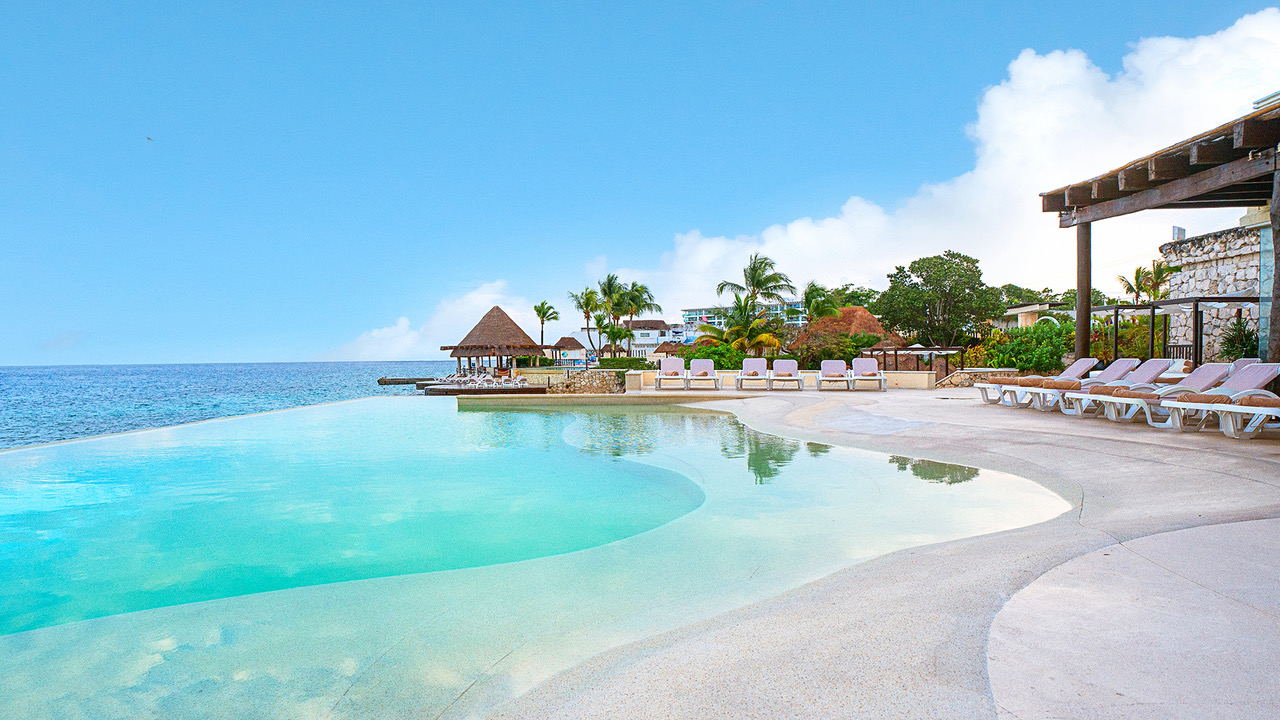 Local and world cuisine are served at three specialty restaurants, though the resort revolves around the indoor-outdoor international buffet. Four cocktail lounges include two right off the beach, plus there's a couple refreshment stand, and a real expresso bar with sandwiches and gelatos.
Afternoons can include volleyball on the beach, an infinity pool on the beach, and whirlpools on the deck. Of course, kids can take to their own pool, or to the Kids Club. With a fitness center and spa treatments all day, parents get all the time they need to relax too.
Anxious to swim in the crystal-clear waters off the island?  Click here for everything else you can do on the island.
And as to safety and staying healthy, all the Park Royal Hotels & Resorts have implemented the SAFE GUEST PROGRAM. That means the resorts with a reputation for fanatical attention to detail and constant cleaning now have a new and improved retinue of cleanliness and hygiene procedures.

Safe social distancing and temperature monitoring are mandatory, and you get the vacation of a lifetime, now, precisely when you needed it!  You can learn more about Safe Guest Program here.
Book with your membership today: www.royal-holiday.com and you'll see, the Royal Holiday may just be the best holiday yet.