A range of options to come into contact with nature.
The vast territory of the United States is home to a great number of parks, some which extend to millions of acres. Today, these protected areas preserve many species of fauna and flora, and allow visitors to enjoy nature while taking part in activities like hiking and camping. We encourage you to learn more about these havens.
Thanks to the management of the National Park Service, an agency of the U.S. federal government, in 2016, the 100th anniversary of protection and preservation of 59 national parks was celebrated.
It's estimated that in total, the U.S. park system receives more than 280 million visitors a year and the 10 most visited parks account for almost 62% of visits.
The 5 most visited parks are:
| | | |
| --- | --- | --- |
| Park | Location | Millions of visitors |
| Blue Ridge Parkway, extension 93,390 acres | Between Virginia and North Carolina through the Blue Ridge  mountains | 16, 309, 307 |
| Golden Gate National Recreation Area, extension 26,607 acres | Surrounding the San Francisco Bay | 14, 554, 750 |
| Gateaway National Recreation Area, extension 26,607 acres |  It covers the ports of New York and New Jersey | 9, 431, 021 |
| Great Smoky Mountains National Park, extension 522,419 acres | Carolina del Norte and Tennessee | 9, 044, 010 |
| Lake Mead National Recreation Area, extension 1, 495, 806 acres | Nevada and Arizona | 7, 601, 863 |
The largest park
The 7 largest parks in North America are located in the largest state of United States, Alaska. Most notably, Wrangell- St. Elias, ¡has 13 million acres!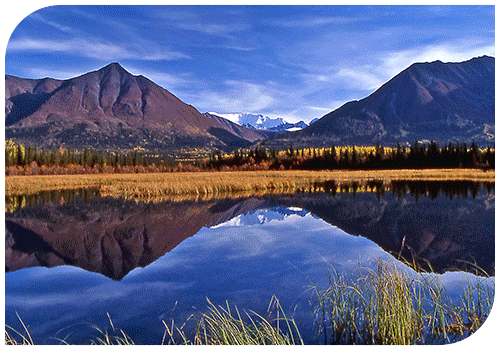 Some features of this amazing site:
The continent's largest glaciers and the largest collection of peaks over 4.877 meters high, including Mount St. Elias, the second highest peak in United States are located here.
The park is home to the ram Dall, mountain goat, caribou, moose, grizzly bear, black bear, bison, lynx, wolves and many more species.
It's part of one of the main migratory routes of birds, from geese and swans to bald and golden eagles, peregrine falcons and American owls.
The most popular parks
These parks are not the largest nor most visited, but they're the best known.
Yellowstone
First on the list and eighth in size, Yellowstone occupies territories in 3 states: Montana, Idaho and Wyoming. It receives about 3.6 million visitors a year. Its main residents are bison, bears, goats, wolves and elk and it's home to high mountain peaks, geysers, lakes and forests.
Grand Canyon
In 2015 nearly 6 million people visited this park. Famous worldwide for its breathtaking canyons, some which are a mile deep and 18 miles long.
Rocky Mountain
A North american favorite located in Colorado. Visitors here can be found in awe of the incredible views in almost every corner. It's home to 150 lakes and 450 miles of streams, pine forests, tundras and swamps.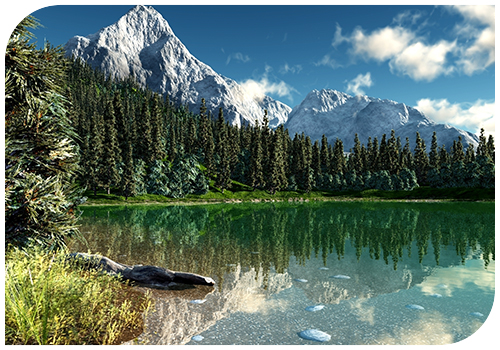 Yosemite
This California park receives more than 4 million visitors annually. Most visit the Yosemite Valley, where the canyon that gives the park is name is. Yosemite Canyon is a mile wide and 7 miles long. It was formed by the course of a river and later broadened and deepened by glacial action.
We invite you to visit the U.S. national parks. Travel with your Royal Holiday membership to one of the many destinations in North America we offer close to these natural sanctuaries, and live a beautiful adventure.