Very soon the Copley Square hotel in Boston and Citadines Suites Arc de Triomphe in Paris will be included in our resorts guide. Plan your next vacation to any of these mesmerizing destinations using your Royal Holiday membership.
Copley Square, Boston
Welcoming travelers since 1891, Copley Square Hotel is an iconic boutique hotel that exudes contemporary luxury and historic charm. Set in the historic heart of Boston, overlooking the Back Bay, Copley Square Hotel is within walking of luxury and boutique shopping, trendy restaurants and cultural attractions. Relax in any its contemporary, luxurious comfortable rooms. Revitalize with a morning power hour with bottled water, granola bars and jogging maps. Enjoy eclectic cuisine, drinks and dancing at the eatery, martini lounge, and nightclub, or sip a heavenly pour at our nightly "Wine Down".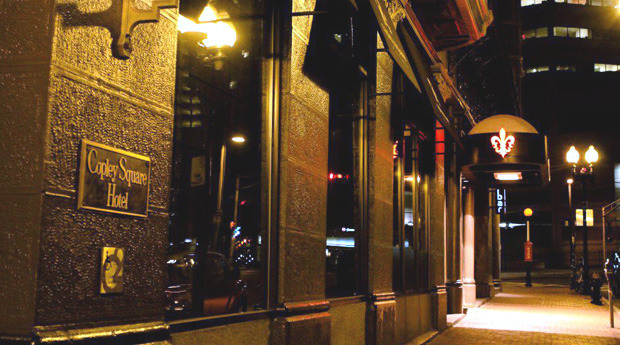 Storyville, a nightclub a jazz music venue located on the street level, serves up eclectic appetizers and joyful libations in a historic space that once served as a hush-hush speakeasy during the Prohibition Era. "Storyville", as it was called back in the day, became a storied jazz club not long after opening in 1948, attracting legends like Louis Armstrong, Duke Ellington, and Ella Fitzgerald. Today, Storyville fuses food and fun, evoking an ambience that plays on themes of sin and seduction. With an innovative dining menu, and a fresh spin on cocktail classics, the cool vibe of this Boston hotspot inspires sipping, lounging and dancing.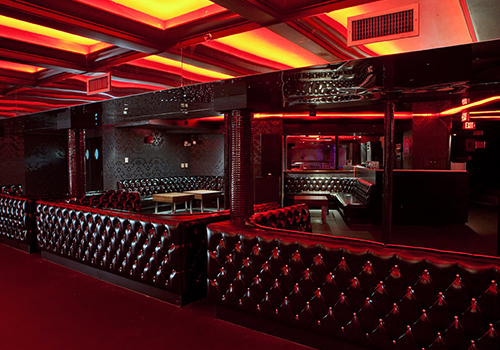 Explore all the history, culture and urban energy of Boston surrounding our Copley Square Hotel. We're near the beautiful campus of Boston University, the upscale boutiques of Newbury Street, and Boston's most exciting attractions, including Fenway Park, Prudential Center and New England Aquarium.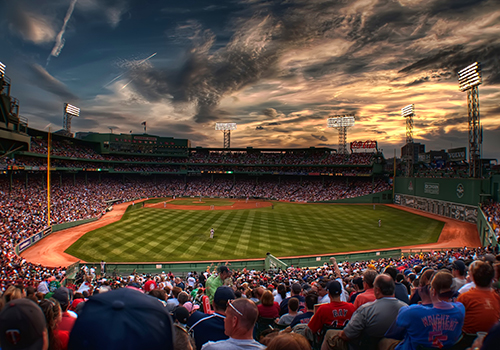 Explore Boston's vibrant and historic neighborhoods, acclaimed museums, scenic parks and gardens and landmarks. Walk through history on the Freedom Trail. Newbury Street, known as the "Rodeo Drive of the East", spans eight glorious blocks. Its classic 19th century brownstones house upscale boutiques, trendy restaurants, and lively bars.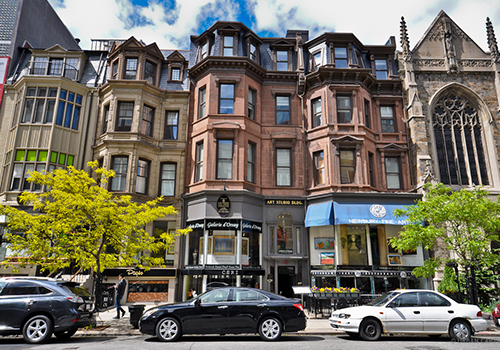 You can tour down elite universities, including Northeastern, Boston University, MIT and Harvard. Copley Square Hotel stands minutes from Hynes Convention Center, Boston Common, and the T's Green Line. Located just one mile from our hotel's door, The Museum of Fine Arts is one of America's largest museums. It features everything from ancient Egyptian artifacts to French impressionist paintings.
Citadines Suites Arc de Triomphe Paris
Citadines Suites Arc de Triomphe Paris is an elegant contemporary embodiment of the Parisian art de vivre. This prestigious address offers the ideal combination of independence and personalized service in a luxurious setting. Located between the world famous Champs-Elysées and Place du Trocadero, Citadines Arc de Triomphe Paris is a sanctuary in the heart of the central business district, close to luxury boutiques and renowned monuments and museums.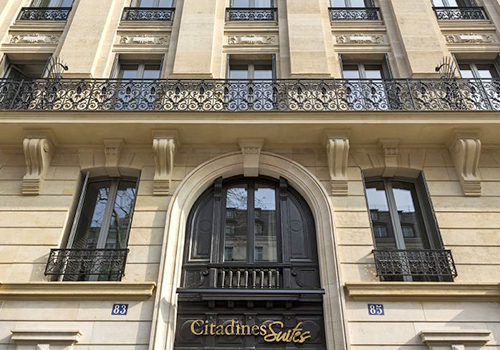 The rooms at the Citadines Suites Arc de Triomphe Paris are all quite spacious with an elegant and sophisticated decor that has been designed by the renowned Spanish architect Ricardo Bofill, whose aesthetic is influenced by modernism. This is visible in the sleek light wood furnishing and the elegant white marble bathrooms. The cubist influence is felt in the ultra-contemporary fitted settees and lounge areas, some of which feature leather upholstery complementing the lightwoods.
The serviced residence also has a direct entrance to the recently opened Restaurant L'Hexagone, helmed by chef Mathieu Pacaud, who has held three Michelin stars since 2009.
Strategically located in an exclusive district, Citadines is within walking distance to many attractions including the Arc de Triomphe, Eiffel Tower, Théâtre National de Chaillot and prestigious museums such as Musée du Quai Branly (dedicated to Indigenous Art, Cultures and Civilisations) and Musée Guimet (National Museum of Asian Arts). With several metro stations and bus stops a short walk from the property, guests will enjoy convenient access to various destinations in Paris.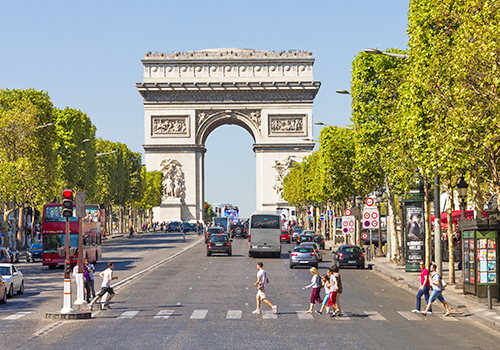 Make the most of your Royal Holiday membership by staying in one of our first-rate accommodations in these cities. Soon to be announced on our website.
Bon voyage!