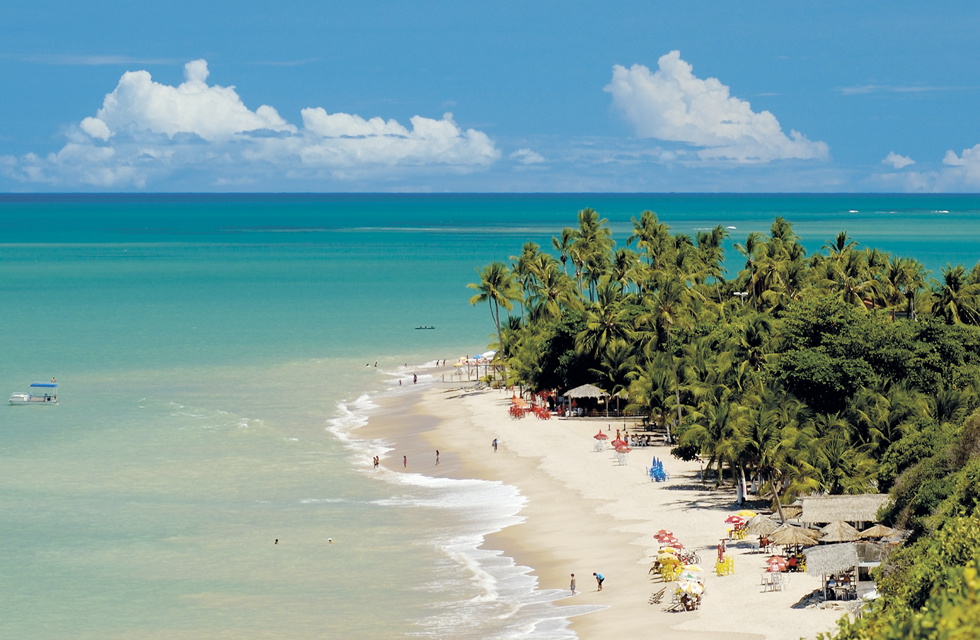 Paradise—perfectly balanced
Located just 43 miles from Salvador de Bahia, Praia do Forte is a former fishing village in northeastern Brazil and home to one of the continent's most beautiful coasts. The lush tropical climate of 82-degrees F. is the year-long average. Also known as the "California of Brazil," or the "Brazilian Polynesia," Praia do Forte's nearly 7.5 miles of beaches offer brilliant white sands and turquoise waters. The low level of infrastructure makes it just right for tourism with a feel of still being "undiscovered."
Praia do Forte is perfect for nature lovers since it's part of the Atlantic Forest, a protected area encompassing a tropical rainforest containing important biodiversity, with more than 228 species of trees.
Ecologists won't want to miss a visit to the Foundation Tamar which has 23 locations throughout Brazil. The work of its 1,300 personnel includes conservation efforts aimed at sea turtles, shrimp, fish and the entire marine animal chain.
Another must see is the Sapiranga. This nature reserve is a protected area of Atlantic Rainforest covering 2.3 square miles with eight different paths for guided exploration.
Climate
 Remember that in the Southern Hemisphere, spring is from September to November; summer from December to February, and autumn March, April and May. Winter months are from June to August. The rainy season occurs between May and July.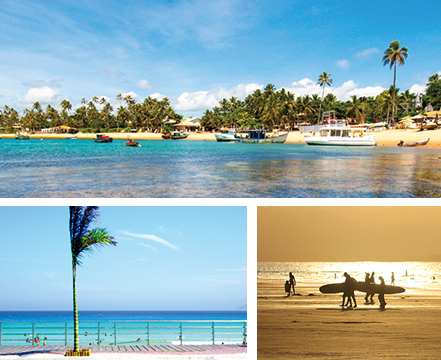 Activities
 Water sports are a favorite at Praia do Forte, the region's main beach resort. This is a perfect place for snorkeling and surfing. The latter is best practiced between May and August, and if you've got a hankering to learn how to surf, there are classes available at good prices.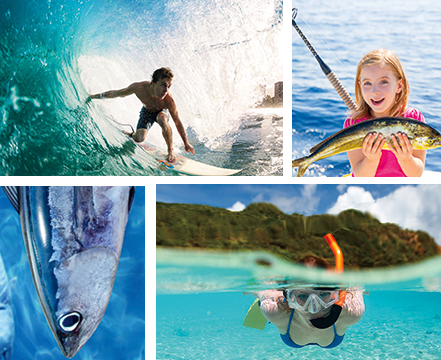 Sports fishing is another favorite. Hire a boat for a trip on the Timeantube and Pojuca rivers and try your luck catching gilthead, mackerel and albacore. The best months to fish are from November to March.
Cultural activities
 In Brazil, culture abounds, including capoeira, a disciplined movement that combines elements of martial arts, play, music and dance. Capoeira participants form a circle and take turns playing instruments, singing while two people in the center make quick, sharp movements similar to martial arts. Also popular are the Samba as well as the maculelé. The latter is similar to capoeira but practiced with long sticks that create vibrant rhythms as participants strike their sticks with those held by others.
Perhaps best known are the Caretas, carnival revelers (including adults and children) who, in February, March and April, wear fearsome masks, some featuring animals, and colorful costumes with bells on their ankles. Especially elaborate costumes for women are known as "Tabaroas" and include heavy use of makeup.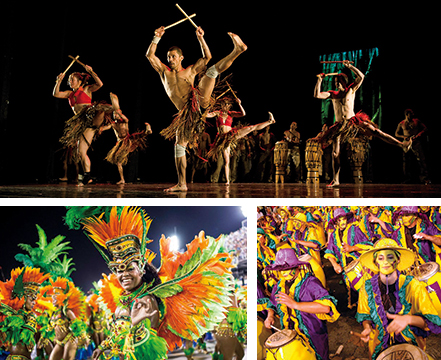 Cuisine
In Praia do Forte you'll find plenty of bars, cafes and restaurants with all kinds of international food. Be sure to try the typical dishes which include seafood and fresh fish, and the "caldinho," a soup with a great variety of flavors. Order it with black beans and shrimp. And don't forget to sample the Feijoada, a stew with beans, pork and beef accompanied by rice.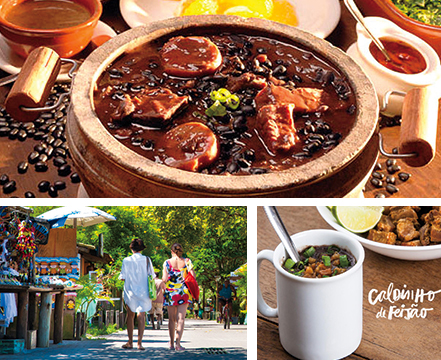 Take advantage of your Royal Holiday membership and discover Praia do Forte, a natural paradise, perfect for enjoying the beach, the weather and water sports. Enjoy it while staying at the Pousada Ogum Marinho hotel, just over 43 yards from the beach.
Brazil awaits you!