Poconos, Pennsylvania is famous for its gorgeous landscapes, numerous picturesque villages, history and more than 140 lakes—Lake Wallenpaupack being one of the most famous. Outdoor enthusiasts will find many activities to enjoy whether their tastes trend toward the tranquil or the extreme. Children will love the region's theme and water parks, and adults can find plenty to pamper themselves with thanks to the area's many spas.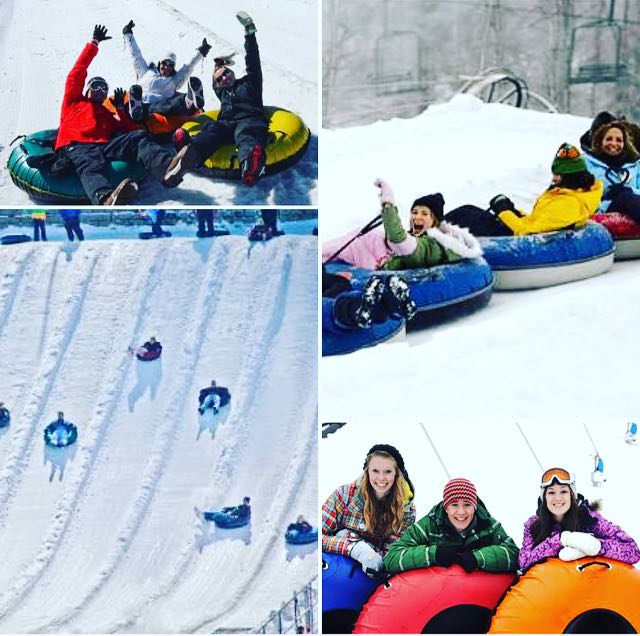 Summer activities
Summer offers innumerable activities on both land and water. Boasting 2,400 miles of territory, the Poconos includes nine state and two national parks—perfect for climbing, horseback riding and picnics. Visitors marvel at the beautiful countryside, and the Poconos' imposing waterfalls. Camp in the mountains, ending your day toasting marshmallows and roasting chocolates by a campfire. Or try hiking, bird watching or just admiring views that will leave you breathless. The Delaware and Lehigh rivers are perfect for swimming, kayaking, riding the rapids or fishing for shad, trout or sea bass.
Winter activities
 The Poconos are perfect for skiing in winter, and are home to more than 185 ski trails and slopes for all levels of ability, from beginner to expert. Snow tubing enthusiasts will love the region's popular 200-foot tubing runs. There's also plenty of space for snowmobiling, horseback riding, and tobogganing. Try your hand (in gloves of course!) at ice fishing on one of the Poconos' rivers. Tippmann Castle offers paintball for the younger enthusiasts.
Restaurants
 Gastronomy aficionados will find lots of top-notch international fare in the Poconos—whether it's Thai food, Italian, delicatessen fare or good old American cuisine. Pub crawlers and coffee fanatics will also find more than enough opportunities to enjoy themselves. We recommend trying the well-known local dishes of lobster Newburg, or cold strawberry and rhubarb soup—both typical summer dishes.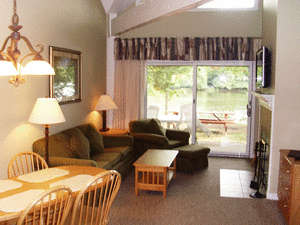 Make the most of your stay in the spectacular Poconos Mountains by booking at the Tanglewood Resort. Your accommodations include:
Fully furnished condominiums with kitchens
A recreation center including games, billiards, ping pong and a cinema
Tennis and basketball courts
Access to a close by indoor pool and fitness center
Take advantage of your Royal Holiday membership to enjoy the Poconos' fresh air, mountains, lakes, rivers and unforgettable scenery.