Mexico is one of the world's most colorful and vivacious countries. With tremendous variety in its foods, regions, cultures, and histories. Always one of the most visited countries in the world, for a tremendous number, it's still all uncharted territory.
With perfect weather nearly coast to coast, you still find: tropical warm areas, tropical climates, some which are decidedly temperate, and the least visited in the very dry desert areas. December do grace some areas with cold, especially in mountainous regions. And many parts of Mexico have long, and relatively placid rainy seasons.
In terms of wildlife, it's a vastly privileged country with a tremendous variety of native species. Among just the most famous are the jaguar in the south, the Mexican wolf in the desert north and the gentle ajolote which still inhabits some of the canals of Xochimilco in Mexico City.
These are just seven of the biggest reasons that so many Royal Holiday vacationers come back to Mexico, many of them every year, and some, for every year going back decades.
1. Cities and their architecture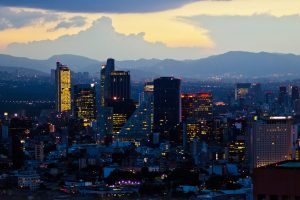 Mexico's cities and smaller towns are positively radiant with colonial and more recent architecture. And while Spanish colonial influence is everywhere evident, the broader Mediterranean is also. While independent 19th century architecture is even more abundant, the 20th century also graced many cities with noteworthy experimental and modern styles.
Gothic, Baroque, neoclassical, art nouveau, and striking art deco facades share space with ancient pre-Hispanic monuments, ruins and, in a few cases, still living settlements.
Some of the most popular places for first time visitors include San Miguel de Allende in Guanajuato, the entire state of Oaxaca (especially the state capital), Peña de Bernal in Queretaro, the cities of Puebla, Guadalajara, Veracruz, San Luis Potosí among many others.
2 Archaeological sites
Archaeological discoveries and sites are widely open to the public and among the most popular of inland attractions. Protected by the Federal Government, the same agencies have a mission to keep them open and educating the public about the societies inhabiting the continent prior to the arrival of the colonialist powers.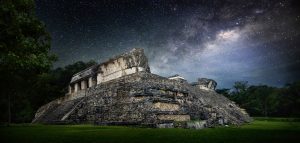 While entire cities can be visited for their buildings and temples, most of them are accompanied by a museum to showcase the wide variety of artifacts, paintings, sculpture, weapons, tools, and objects from the daily lives of their original inhabitants.
Just among the most noteworthy are Monte Albán in Oaxaca, Palenque and Bonampak in Chiapas, Chichen Itza and Ek Balam in Yucatan, el Tajín in Veracruz, and of course, Teotihuacan outside of Mexico City
3 Hospitality
Visitors to Mexico nearly always note the warm welcome they receive. Attentive, kind, and gracious, most Mexican people simply share the enthusiasm of visitors for all the attractions that make their land so interesting and compelling.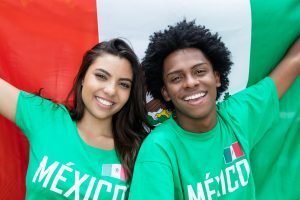 What's more, Mexico overall is very open to meeting people from other cultures and exchanging culture and traditions, creating bonds of friendship, and most likely helping out should you happen to need it.
4 Tradition
No matter which Mexican city you visit, you'll likely find that tradition is celebrated differently, and that religious and historical traditions vary widely by state, region and community. Visitors have the opportunity to know still more about the flavors, colors, rhythms, and customs every time they reach some place new.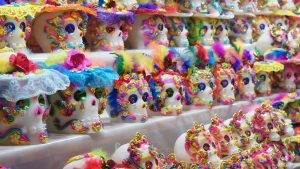 Among the festivals that characterize the country are those of the Guelaguetza in Oaxaca, the Carnival in Veracruz, The Feast Day of the Virgin of Guadalupe, The Feast of Candelaria, the Flyers of Papantla (also in Veracruz). Posadas, Christmas time pilgrimages, are but one more festive annual occurrence.
5 Artisanship
All kinds of handcrafts are produced independently all over the country. In every work, you'll find the unique value as none of them are produced in industrial quantities. Artisans dedicate much of their lives to works that often reach the level of stunning artworks.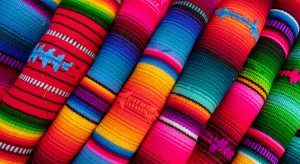 Just about every place in Mexico has its own distinctive handicrafts, and these often characterize the region or represent the culture and traditions of those living in the area. Many such artisan traditions are hundreds of years old, and some, just as curious, have been created only since the middle of the 20th century.
Among the most distinctive and well thought of are the often psychedelic "alebrijes," embroidery, dolls, clay and wooden sculpture and vessels, decorative items and widely varying items from as many regions as there are in the country.
6 The Landscapes
Mexico's landscapes are just as imposing and striking as the history of the country. Country visits are often punctuated by stops at scenic overlooks and viewing places simply because there is so much to stop and marvel at.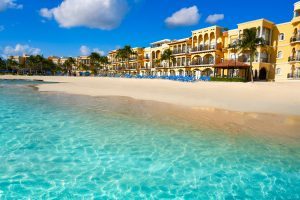 From the white beaches lapped by the turquoise sea, to forests full of life and color, Mexico has more and broader and most mystifying landscapes. That they also deeply influence each region and culture almost goes without saying.
7 The Food
At last we come to that aspect of culture most widely exported from Mexico to the rest of the world. And like genetics, you find the most variety closest to the source. Much of Mexican cuisine is considered part of the Intangible Cultural Heritage of Humanity by UNESCO. And the variety and wealth of food can seem simply endless.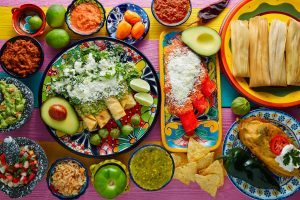 Some of the dishes most characteristic of Mexico are mole sauces, pozole cabbage stews, cochinita style pork from the Yucatan, barbacoa style lamb, chilaquiles for breakfast, simple molletes, and of course the many dishes derived from corn.
Royal Holiday vacationers take to so many places in Mexico because it's nearly always affordable, and spending a good while, whether in Los Cabos or Huatulco, you learn a lot, and you'll never forget all that you've seen and experienced.